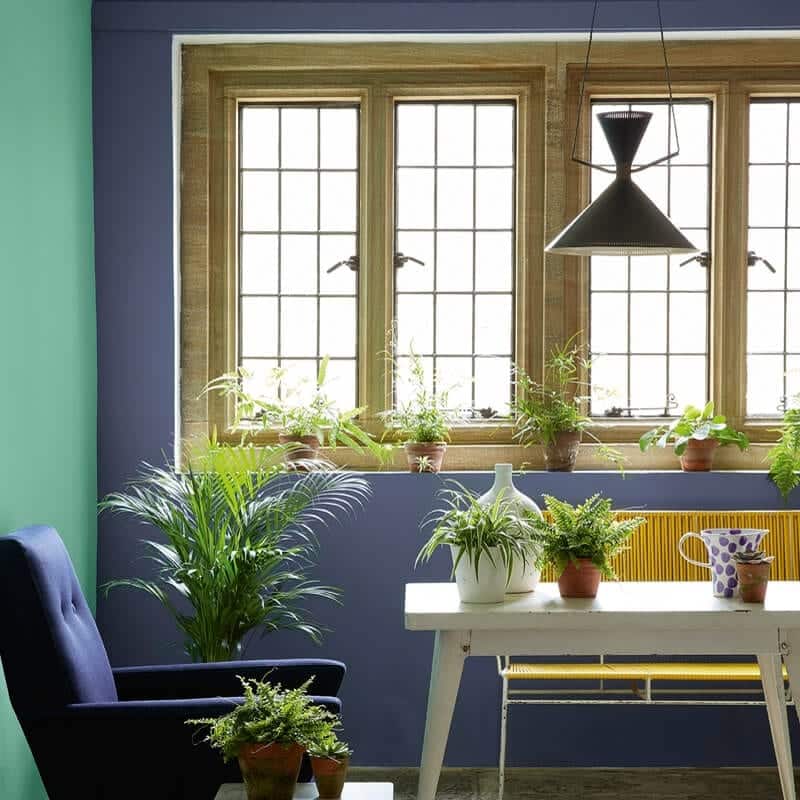 Written by Interior Designer and NDA Alumni, Louise Booyens.
Whether listed or unlisted, the architectural details and charming quirks of period properties make them unique, and it can sometimes feel overwhelming to make design decisions. It is very unusual to find a period house without any of the original details and it can become tricky to decide what to keep, add or get rid of when working on a design scheme for a heritage home..
Live with your house as it is for a while and take your time to find out as much as you can about your period home. Take a closer look at the existing architectural features (the bare bones of the house) and try to determine whether any of the original details are missing. If possible, do some research on your period property. It's amazing what you can find out from your local library, parish council and even the online census records. You could also employ the services of a heritage consultant who does research on buildings for homeowners and architects. They'll be able to tell you quickly what's original, what's not and if your property is listed, what you can and can't touch.
Talking to other homeowners in your street or neighbourhood is also a good idea in the research stage. Comparing notes on the interior of your period property will help you to identify whether any of the original features in your house have been removed or altered over time. Chances are your neighbours will have dealt with some challenges and obstacles that you're bound to stumble across so learning from their experience can help things to run more smoothly for you. 
Interior Design for Listed Buildings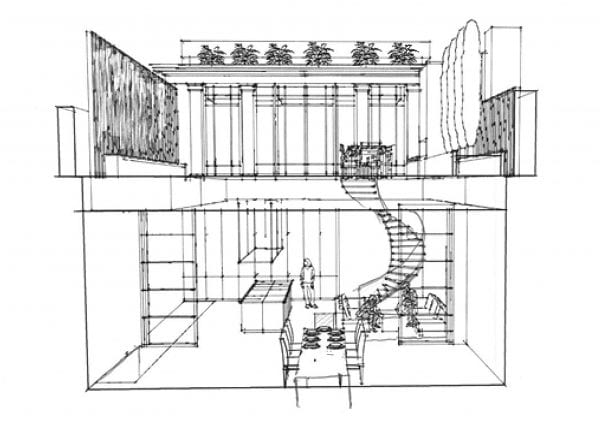 If your house is listed, you should be able to find it on The National Heritage List for England (NHLE). It is the only official and up to date register of all nationally protected historic buildings and sites in England. https://historicengland.org.uk/listing/the-list/ When a house is listed, it means that the owner will have to apply for Listed Building Consent for most types of work that affect the 'special architectural or historic interest' of the building. Your first point of contact should be your local authority who will put you in touch with the conservation officer. 
Both the interior and exterior of a listed building are protected by law. You'll need consent for any alteration to internal walls, ceilings, anything structural so interior design for period properties can take a lot more planning than for a 'normal' home.
If you're using an interior designer who specialises in period properties, or doing the bulk of the work yourself, be prepared for a lot more leg work. You'll need to submit a written and visual plan when you make a listed planning application so you might want to consider a short interior design course so you that you put your best foot forward.  
Restoring Original Architectural Features
Once you have more of an idea on what the house looked like originally, you can start thinking about possibly restoring or replacing some of the original features. It's always worth restoring original plasterwork, fireplaces and tiling as these can be relatively inexpensive and make a huge difference to an interior design scheme in a period property. They're statements worth investing in and there are lots of suppliers out there who specialise in reclaimed, original period features.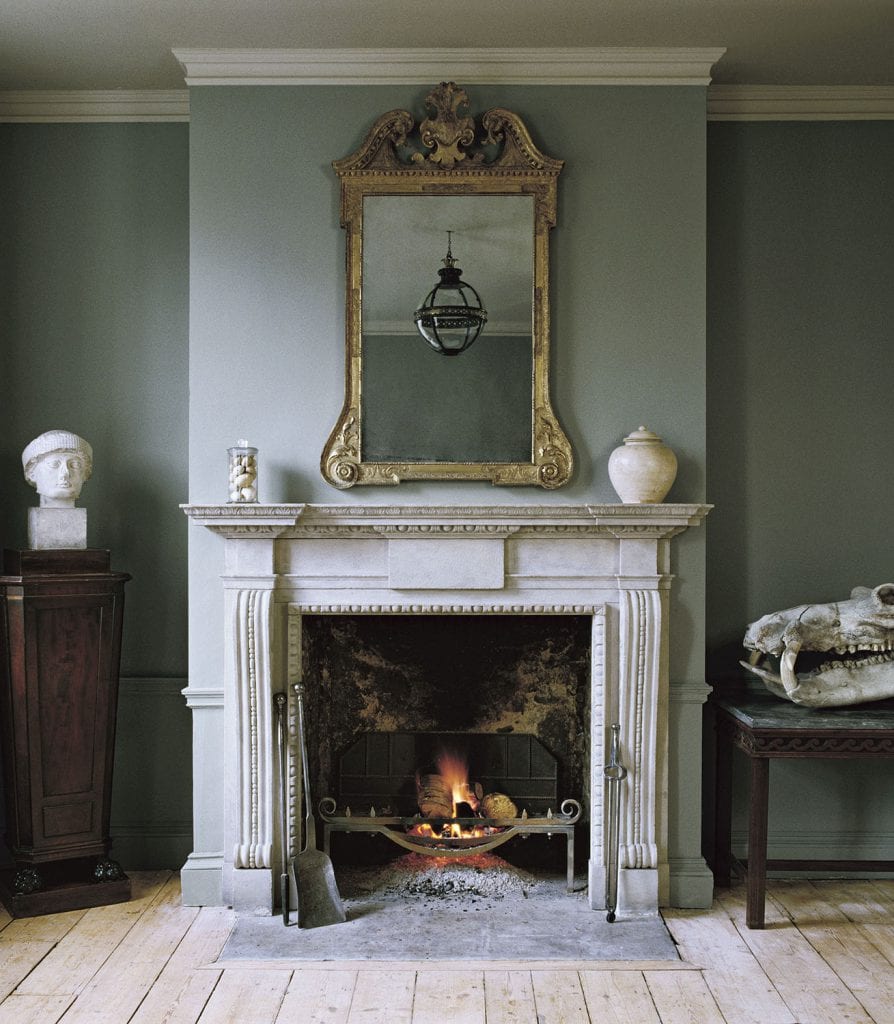 Jamb  has a beautiful selection of antique fireplaces and they are also able to produce replicas with a high level of historical accuracy.
In period properties, original features should be treated just as you would treat your furniture or your artwork. The design of the space should be planned around the them rather than thinking of them as an after-thought.
Interior Designer Tip:
Be careful not to automatically pick out picture rails, dado rails, cornices and skirting boards in white. By matching the skirtings to the wall colour, you can create a much softer effect without contrasting lines breaking up the wall.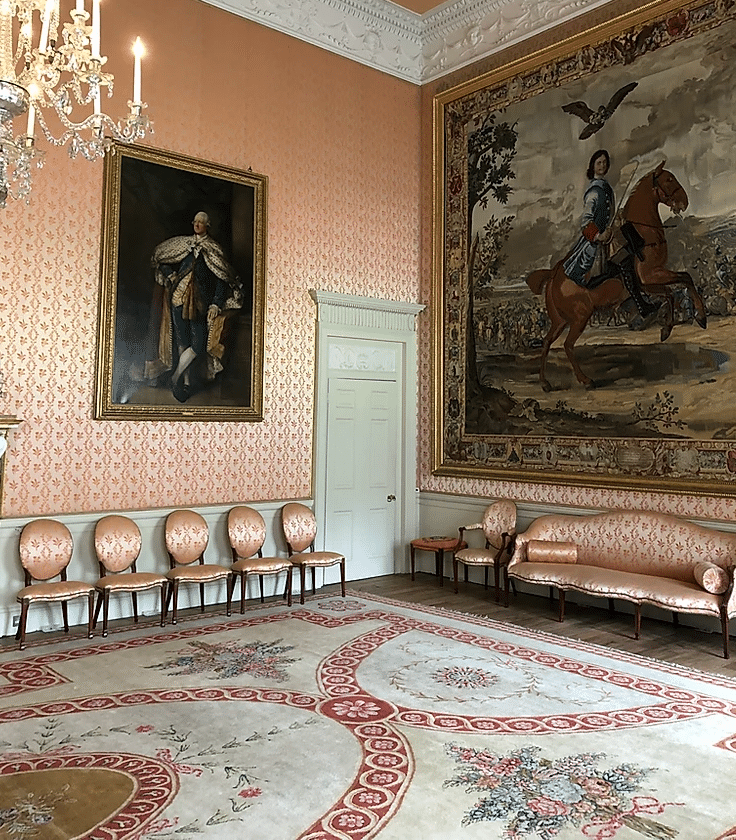 Blickling Hall in Norfolk.
Before the 18th century, dado rails with the dado below were used to protect the expensive wall coverings from being damaged by the furniture. Dado rails or chair rails aren't used for this purpose anymore but if yours are still intact, think about ways to use them rather than removing them.
You can read my Quick Guide to Dado Rails here on my blog.
Space Planning for Period Properties
Space planning is so important when working with heritage homes. Modern homes are mostly built with specific spaces already planned and tend to be more boxy than older houses.  The space in a period home has to be carefully considered as period homes were built for a different lifestyle altogether. Take a fresh look at the interesting corners and alcoves in your home. It might give you the perfect opportunity for some additional storage, bookcases, anything to hide the clutter of modern living in an interesting way.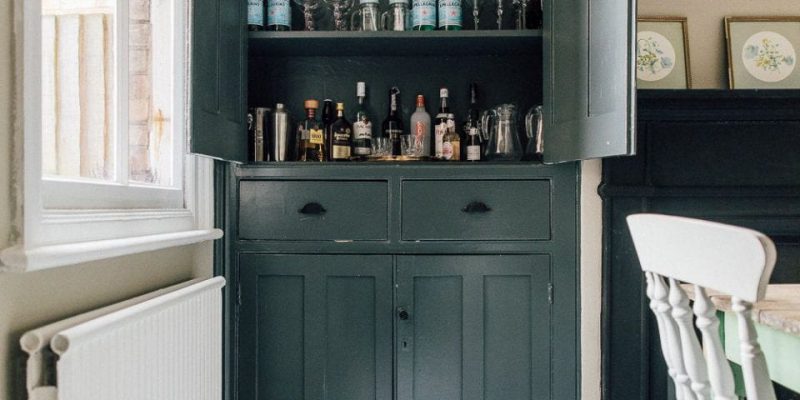 Interior Designer Tip:
Bespoke joiners and furniture makers are often very clued up when it comes to styles which will suit a period property. Find a local company or tradesman using online tools like the Guild of Master Craftsmen, My Builder or Houzz. 
Lighting for Period Properties
As with any renovation or extension, it's important to decide where you'd like the lamps and light fittings right at the start of the project, as you're going to need sockets close to where you'd like your lamps, have your ceiling pendants in the right place and so on. 
Lamps are essential in any design scheme, but this is especially true in a period home.  Lighting should be layered to add warmth and character to a room; table lamps, wall lights, overhead ceiling lights, floor lamps and a fire will each add a different layer to your lighting.
We all have things that we've collected over time. Perhaps you've inherited furniture, or you have artwork or accessories from previous homes. Don't ever feel that you have to get rid of all your stuff to create a new design for your home. You may decide to create an entirely new scheme in each room but a lamp or light fitting that used to be a feature in your old lounge could be the starting point for a new bedroom design. Everything can be repurposed and then added to to create something entirely different. Of worst case scenario, period properties often have large lofts or cellars so store your old items away until you work out what to do with them!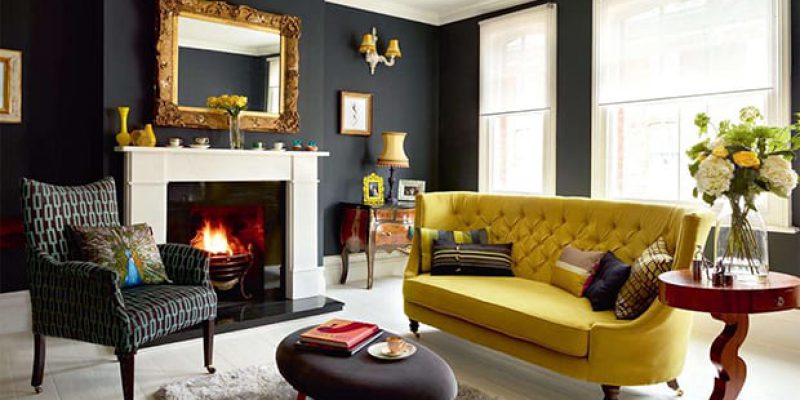 Try planning your design around the pieces that mean something to you. This key detail will turn your house into a home. Equally important, be careful of having everything from the same period, you don't want your house to feel like a museum!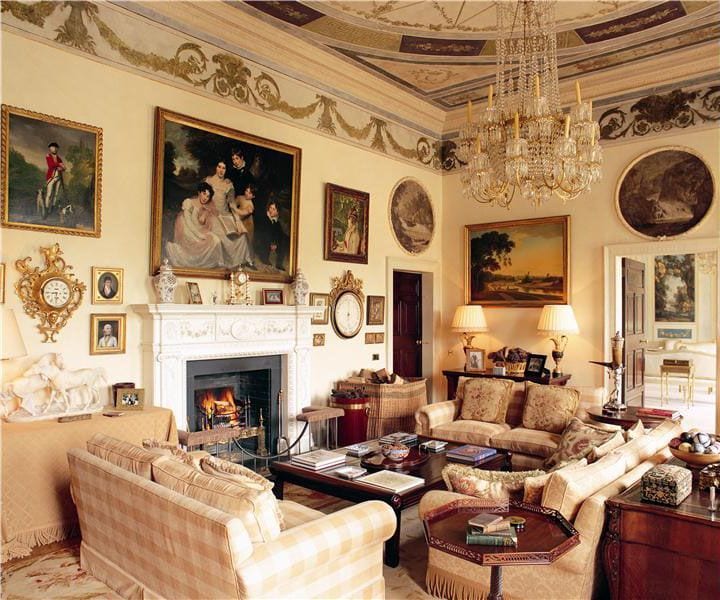 When designing for a period house, another key point to remember is to work WITH the building while respecting the architectural history. You have to understand the building before rushing into making any changes. There's nothing wrong with blending contemporary interior design with period features but it's easy to get it wrong and end up with a space which just doesn't work.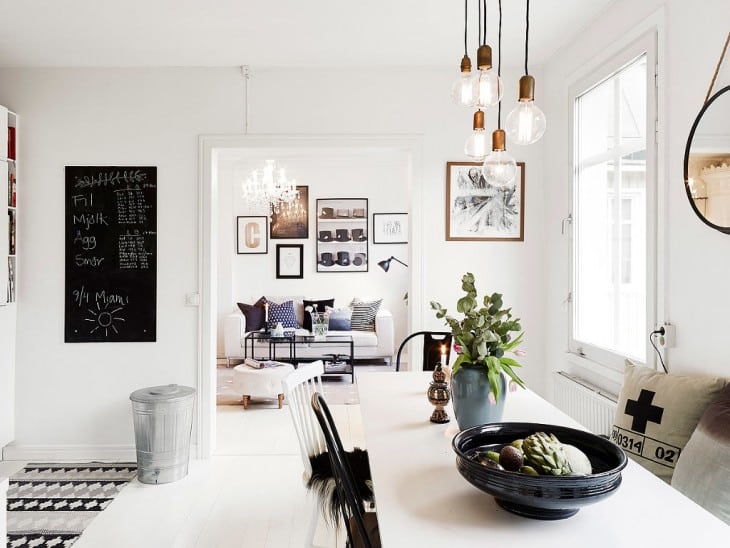 After obtaining a law degree in South Africa, Louise moved to the UK where she completed a diploma in Interior Design and a Diploma in Curtains and Soft Furnishings through the NDA. She then went on to graduate with a FdA in Heritage Interior Design and subsequently set up her own interior design studio.
She uses her passion for colour, texture and materials to create a timeless, bespoke and comfortable look. By carefully listening to her clients and working with what they already have, she creates truly unique design that reflects the client's personality.
Pinterest is one of the best places to find interior design inspiration for period properties. We've created boards for Victorian Interiors, Art Deco Inspiration and general Heritage Design. Click here to follow the National Design Academy on Pinterest.
Our next Heritage Design blog will be on the subject of using colour. Keep your eyes peeled on our social media channels to read.
Become a Professional Interior Designer
Our Diploma in Professional Interior Design can lead on to our specialist BA (Hons) Heritage Interior Design. Work towards the job of your dreams with the NDA.