The best way to find out what it's like to study an adult education course is to ask someone who has done it! We love to share student stories. Not just to show off but also to help people get an understanding of what it's really like to study with the NDA and what the possibilities are after your finish your course.
This week, our Student Spotlight shines on Katie Reynolds from Aberdeen. Katie recently completed our Professional Garden Design Diploma and has since set up a unique business specialising in creating luxurious indoor and outdoor spaces for clients across Scotland.
We grilled Katie about her time learning with the NDA and her successful new start-up business, Katie Reynolds Design.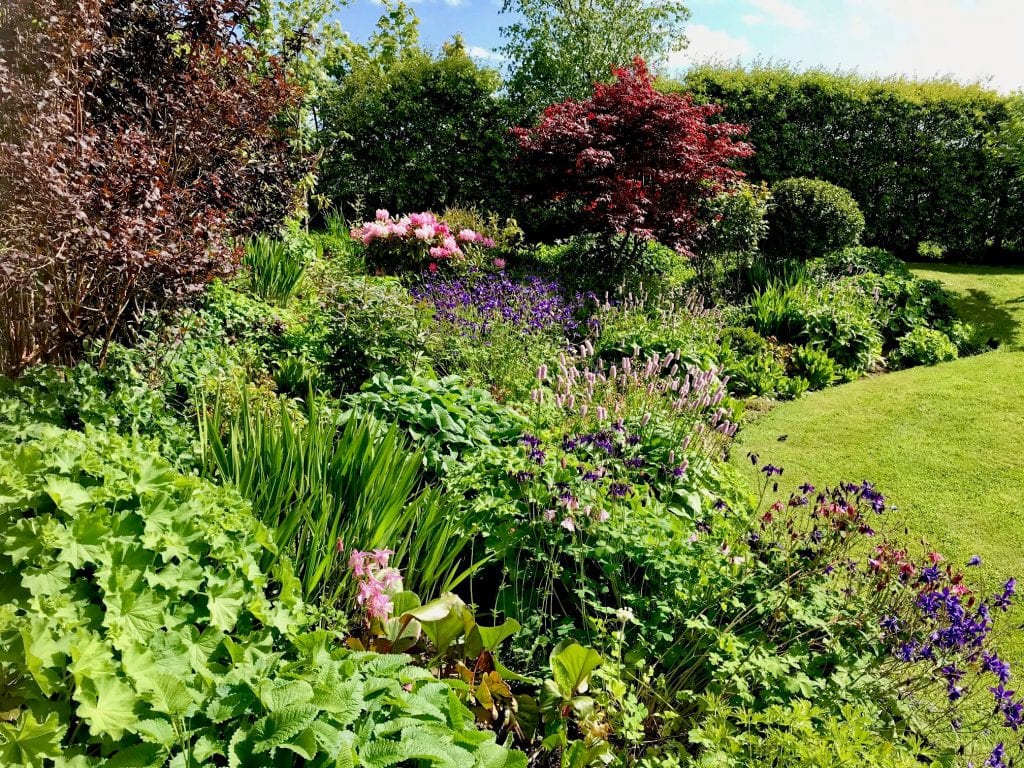 What Made You Want to Get Into Interior & Garden Design?"
Design has always been a passion – I previously worked in Public Relations in London, specialising in Art and Design. I worked on projects alongside the Design Museum, and also for the Sony World Photography Awards, amongst others.
When I received a promotion in first job in my early 20s, I bought myself an Afghan rug when the other graduates were choosing to spend the money on a handbag or iPod. So, looking back I was clearly more interested in interiors than fashion or technology. I still have the rug and love it!
I am, however, just as passionate about garden design and when I decided that I wanted work professionally in one of these sectors, I was undecided about which to train in as they were both equally appealing to me. After some research I realised that interior and garden design as a combined service was not something that was openly being offered in Scotland (and there are only a handful of designers offering this in England), and so I went on to train in both areas in order to provide something new and unique in my location.
Who is Your Biggest Inspiration?
That's a tough question as there are so many inspiring designers. In terms of interior design, I love Kit Kemp's style with her focus on art, craftsmanship, bold use of pattern and layering of textures.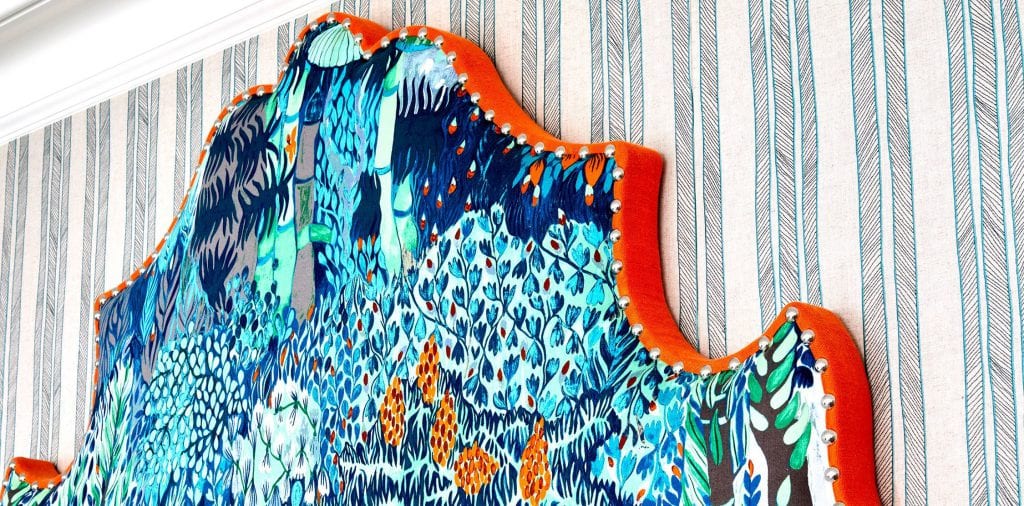 For garden design, I really admire the work of Jinny Blom. Her book ,'The Thoughtful Gardener' is a favourite of mine. I love her sense of scale and proportion and how she works with the local landscape and materials.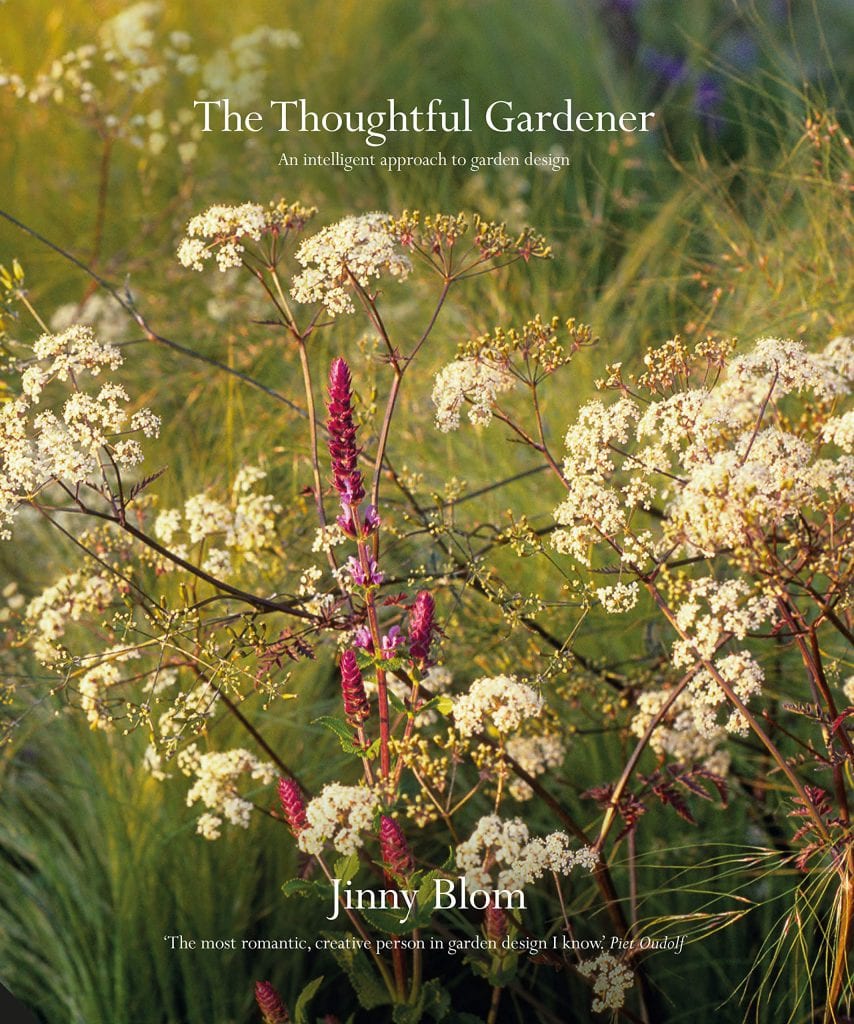 Can You Describe Your Style in 3 Words?
Timeless – I am not a fan of trends, as I feel it isn't a sustainable way of designing. Instead I design for the client and their personal references. I create interiors and gardens which are not going to date and will stand the test of time.
Inviting – I like to create a space that welcomes you in; whether that be the homeowner coming back after a day at work or a friend coming to visit them. I like to create this inviting feel by layering colour, scale, texture and form in both my garden and interior designs.
Comfortable – a space has to work on both an aesthetic and a practical level. In my opinion it has to be comfortable and specifically tailored to the way the client uses their room or garden in order to be a successful design.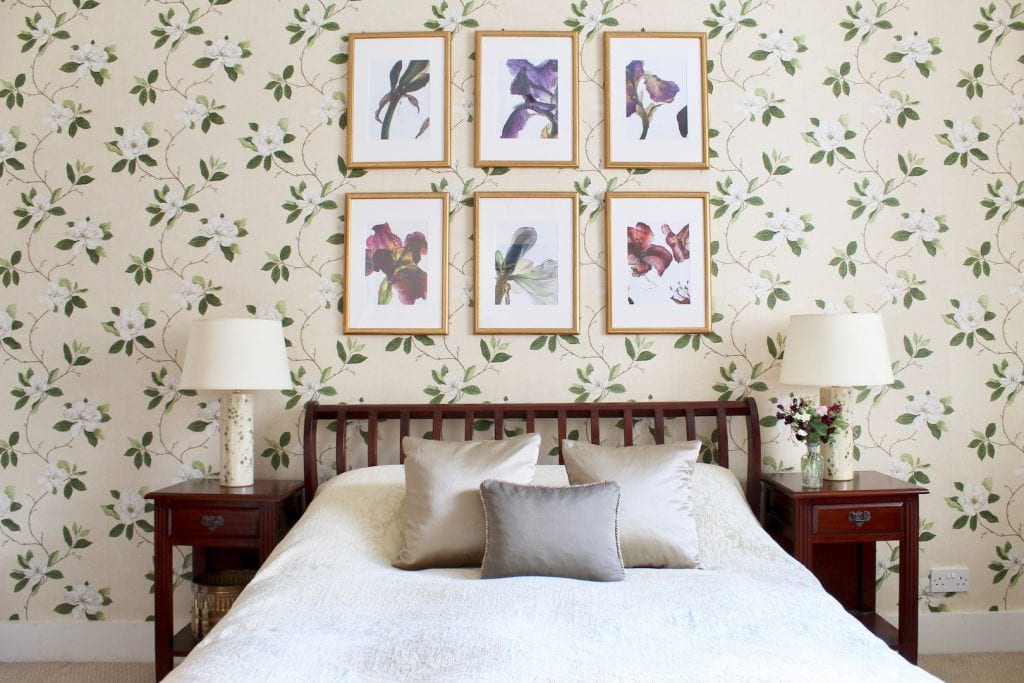 How Did Your Find the Garden Design Course Overall?
For me, the course was just the right balance of being challenging in its content, providing the satisfaction that I was learning and making progress. Each module was a manageable size and fairly quick to get through. The Virtual Learning Studio was straight forward to use and if I ever had any questions they were quickly answered.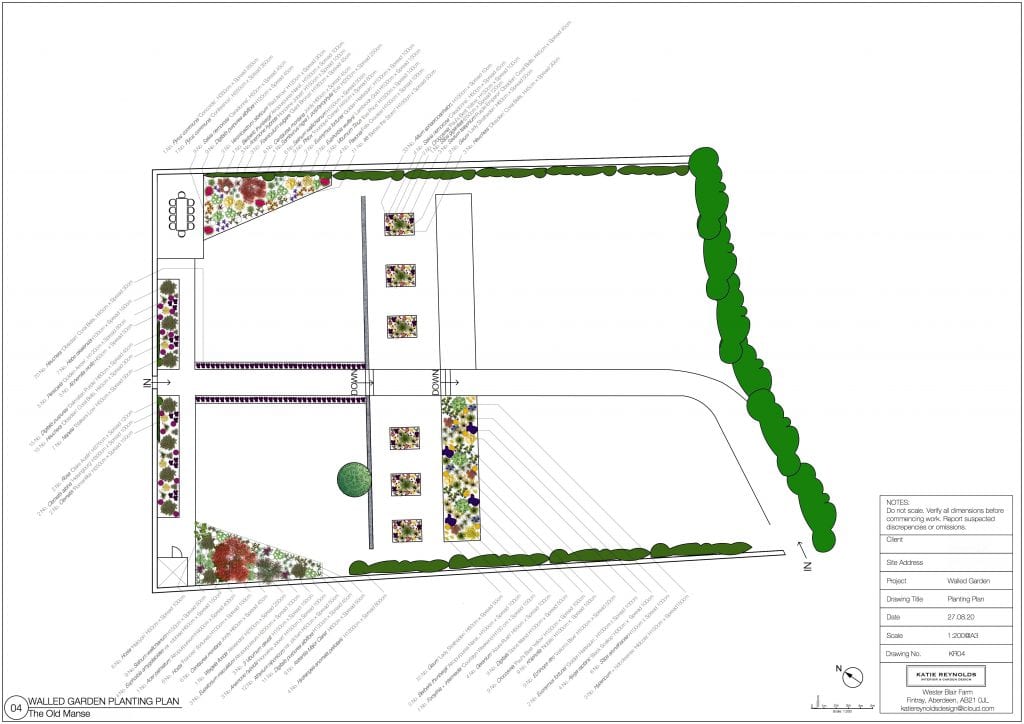 How Did You Find the Teaching Experience?
My tutor, Gill Lotter, was a key reason that I chose the course at NDA, given her expertise. Communicating with her was great – she was very approachable, supportive and always got back to me promptly. The way in which NDA assigns you a tutor who is your main point of contact throughout is a real advantage and not something that other institutions offer.
You Finished Your Diploma in the Summer. What's Next?
I finished my Diploma with the NDA in May and having already completed a Diploma in Interior Design, I was ready to launch my business. The only issue was that we were in the middle of Lockdown!
As it turned out, the current climate was actually an opportunity both in terms of interior and garden design work. With most of the population spending more time than ever in their houses and gardens, it really put the emphasis on home improvements. It seems that householders are wanting to maximise their home's potential, such as reconfiguring the layout of the main living areas to accommodate the whole family, creating a permanent office area or making better use of outdoor spaces.
Soon after launching I was booked up until into the New Year which has been really encouraging. I strongly believe that transforming an interior and garden can have such beneficial consequences to the way we work, relax and spend time in our homes. Even after the pandemic passes, it will change the way we live forever.
"Who or What Would be Your Dream Design Client or Project?"
I am not so sure about who – any client who gave me complete free rein! But in terms of what – a Georgian house and garden project would be my dream. I love the Georgian period for its sense of scale, proportion and symmetry inspired by Classical forms.
If You Could Give Someone Considering Studying Garden Design Any Tips...?
Go for it! Follow your dreams and do something you really enjoy! It's such a privilege that my job is something that I'm so passionate about. In terms of the studying, especially if you are doing distance learning as I was – be disciplined and carve out as much time as you can to dedicate studying and try to stick to this. It will also stand you in good stead when you start working professionally.
Can You Tell Us About the 3 Projects You're Most Proud of?
Ellon Castle Walled Gardens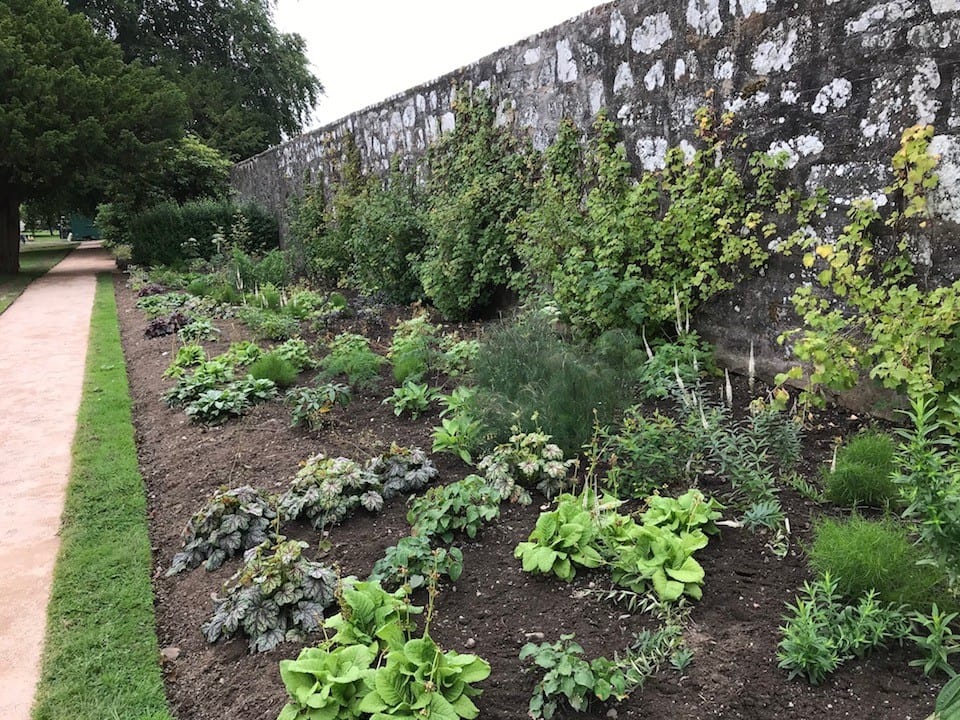 I was asked to create planting plans for one of the borders in the 4-acre Grade II listed walled garden which was planted up this summer. It is great to be part of a community garden project and to play a small part in a garden of such historical significance. The gardens were created in the 18th century and have a collection of yew trees thought to be 500 years old.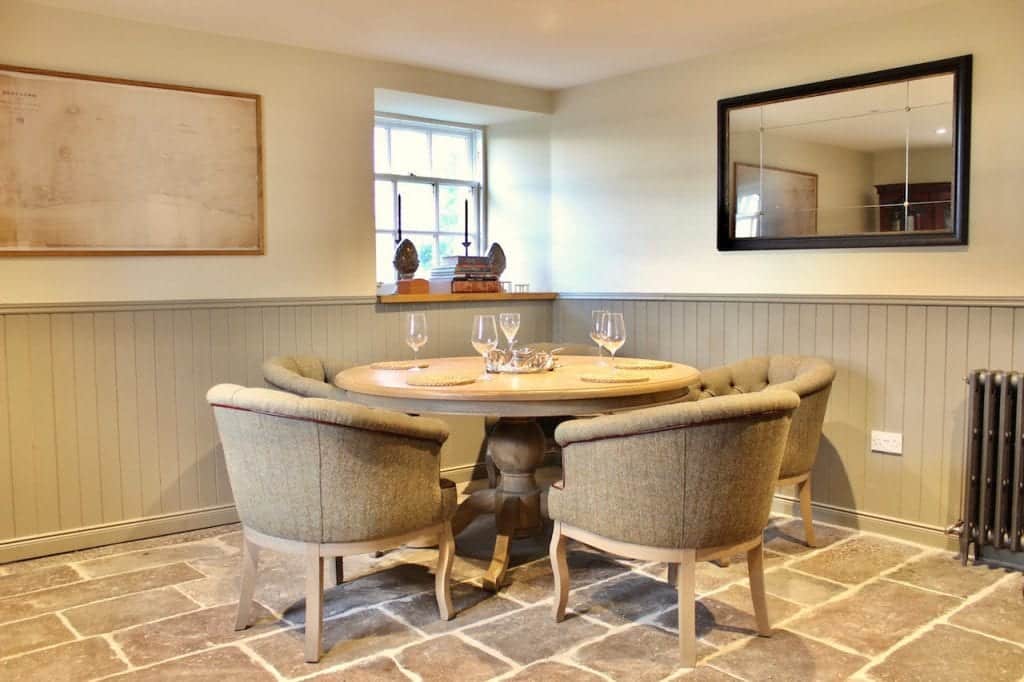 One of my favourite interiors projects has been for a family who, as part of a wider interior design project, wanted to create a 'snug' in their basement which serves as an intimate dining room as well as a place to play board games in front of the fire on a Sunday afternoon. They knew what they wanted, but didn't know how to achieve it, both in terms of layout and what furniture to source.
It was so rewarding to create a scheme which delivered on all levels for them, and they have fed back how many friends and family have commented on what a beautiful space it is. They have also asked me to come back and work on some more rooms and an area of the garden so that is great, as I really enjoy building up a relationship with my clients over time.
Combined Interior and Garden Project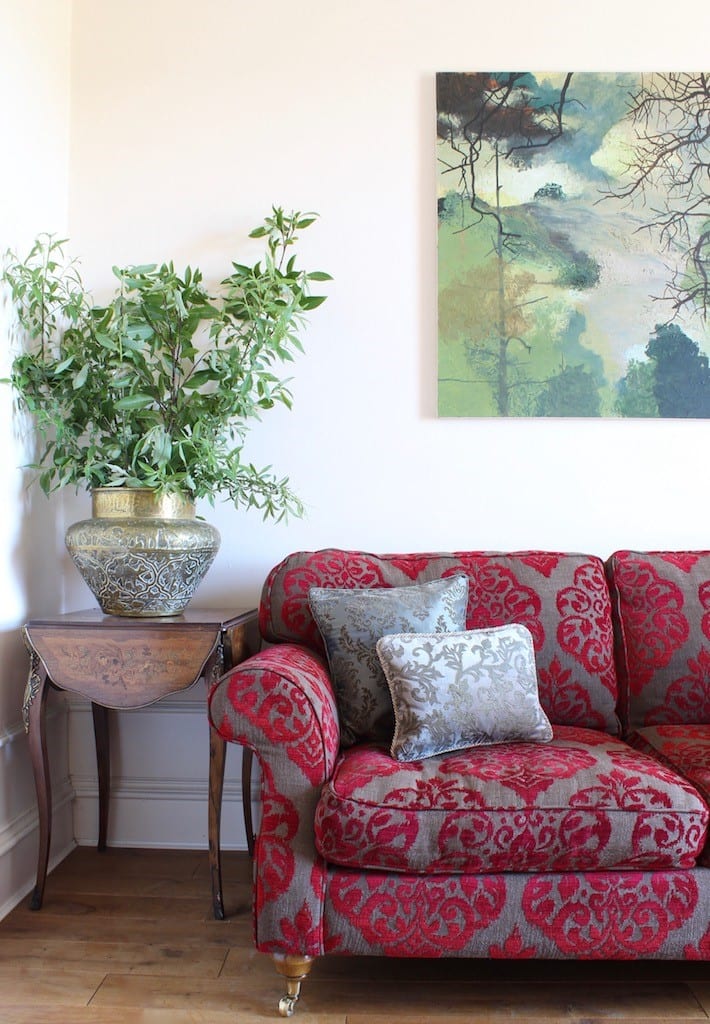 I am currently working on a combined house and garden project which is really satisfying as I think it is so important that the interior and garden of a house influence each other, and is a key reason why I set up my business offering both services. By using one designer who has a vision for both spaces, then your home has a level of cohesion that would not otherwise be achieved, so it is a privilege to be working on this for my clients.
Study Professional Garden Design
You can study our Professional Garden Design Diploma online, in our Nottingham studio or why not fast-track your qualification with our new Zoom course?