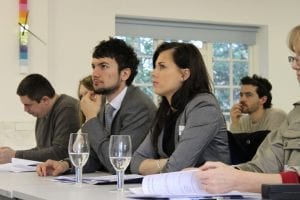 It's hardly surprising the latest admission figures reveal thatthe number of university  applications has slowed down dramatically since the announcement of rising tuition fees.  
Mid-January application deadline figures are still a plus on last year, but the lowest in recent years at only 5%. They show that it's the older applicant, (21 years and above) driving the increase and school leavers aged 17-18 particularly poor. Younger people are now looking for alternative routes to higher education, increasing debt and few graduate job opportunities are far from appetising.
Instead, our younger generation are moving towards the online learning route as a way to achieve higher education qualifications. For many years online learning (also referred to as distance learning or home study) has been associated with mature students, particularly bored and rich house wives needing a challenge.  As technology has improved and society now relies heavily on the web, the popularity of online studying has surged.
​
The National Design Academy have experienced an increase in younger students attending open days and enquiring about our interior design distance learning courses. The appeal is that students have the flexibility over their study speed and fees are considerably lower than other universities. Students also have greater opportunities to gain work experience, especially with the government extending work experience placements for 16  to 18 year olds from 2 to 6 weeks.  Another appealing factor is students don't have to go through a UCAS application to enrol with us which means they can start a course sooner.
The support students receive when studying through distance learning is of much higher standard than in previous years. Gone are the days of sitting at the dining room table with your pack desperately trying to figure out how to make a spherical graph. We create fun, interactive presentations for each module written by tutors and industry professionals, live seminars , workshops, and so much more. The NDA are ahead of the game as many universities are only just starting to incorporate these virtual teaching aids into their course program.