I'm currently coming down from the high of Dubai Design Week 2017, but already anticipating the next big design event in Dubai, Index 2018. With a love for design and all things new and unique, artistic and creative, we designers shouldn't miss a beat when unique brands and products come into the UAE market.
At design shows, one's feet may get sore and arms heavy from the abundance of design brochures you collect, but your heart beats fast with the excitement of all the new and innovative products and materials exhibited.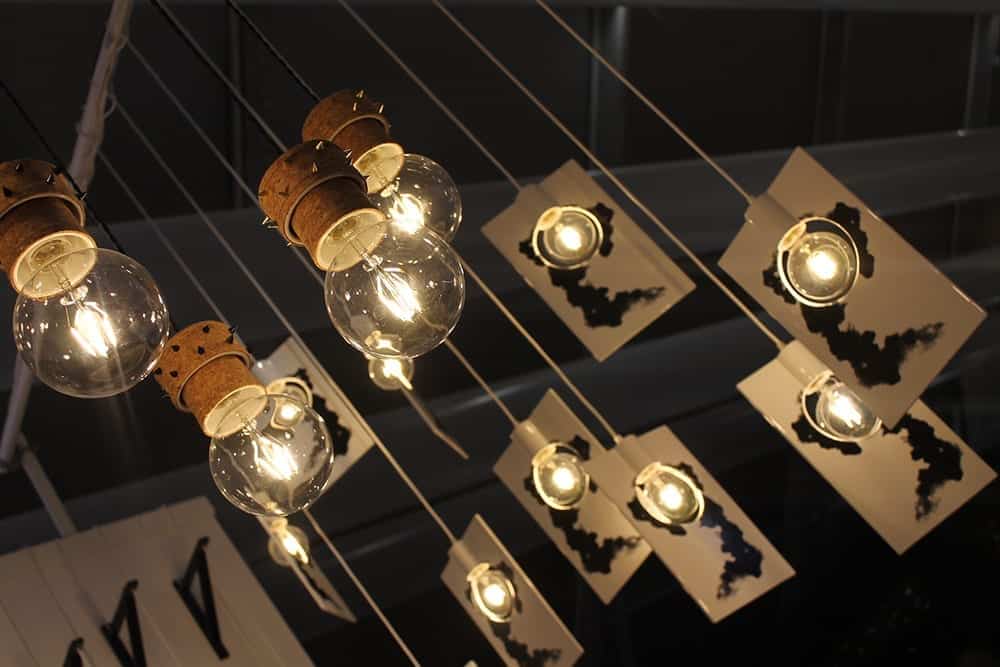 Source: Neo Design Studios
Downtown Design is constantly growing, and with growth comes even more new brands, designers and products. Dubai itself is growing in diversity all the time; it's a great place that provides opportunity and enthusiasm and it's design is no exception.
The design world is never truly satisfied therefore, it's always refreshing to see suppliers and designers push the boundaries. At Dubai Design Week, we were lucky enough to chat with designers from the region and around the world about their concepts, inspiration and their design intent.
Downtown Design was bursting at the seams with a dazzling array of lights and luminaries at every turn. Lighting is incredibly important not only for aesthetics but for functionality in any design project. Lighting can make or break the design scheme of an interior. We all love beautiful lights, the ones that stop you in your tracks with amazement, and we can look at lights like we do art, they can be the focal point of our interiors. Lighting can bring life to a previously bland space, they can add colour, simulate texture and add definition to our designs.
So, let us dazzle you;
Source: Preciosa
As I entered the arena I was greeted by this glistening, elegant Preciosa Signature Design.
A unique installation which interprets concepts of nature through crystal. It utilises sophisticated technology in combination with exquisite design to provide not only illumination, but also atmosphere and drama creating a unique, magical experience for the viewer. With over 1,000 glass pieces in 5 colour shades, the installation brings the magic of flora to life, inspired by the Arabic Desert Rose.
Source: Neo Design Studios
Returning to Dubai Design Week, CEO and Product Designer Rodrigo Vairinhos from Neo Design Studios also presented some new creations.
One of these a flat vertical ceramic suspension lamp. This minimal piece, has a precise functionality that not only lights up any space, but provides a canvas for original graphic designs. Centred in the fixture, the smoke cloud supported by a well-designed silhouette, creates a distinct and mystical illusion of smoke around the lighting source. This element sets it apart from any other lighting installation. Rodrigo also brought along with him his beautifully designed ceramic pendants draped in cork that appeared at Dubai Design Week 2016.
Source: Viso Design
How appropriate to be thinking of chestnuts this time of year, but instead of roasting them on an open fire, think bronze, shiny and sculptural. These works of art by Viso Design are called Chestnut and are an LED fixture inspired by Mid Century Modern Design. With its luxurious champagne metal plated finish this is a stand out piece. Chestnut can be arranged in many ways on walls or ceilings, with a choice of angles and clusters.
Source: Occhio
Suspended from above, Mito by Occhio stands like a halo illuminating the space below. The Occhio stand was creatively designed and the galaxy background complemented their luminaries beautifully. The Mito range has many features for such a minimalist design, representing sophisticated lighting technology and exquisite design all rolled into one.
Source: BOMMA
Standing boldly, these stunning hand-blown glass pendants from BOMMA weigh up to 30kg and measure up to 750mm. This new collection of lighting objects, given the name TIM, were created by design duo, Olgoj Chorchoj. TIM elegantly dominants the space and is crafted with such precision and technique by wonderful artisans.
Source: Sans Souci
Finally, colourfully setting the mood, Aurora designed by Katrina Kotulacova from Sans Souci, puts on a pulsating show of different coloured fans and rays. Each pendant is made of two parts, a hand-blown crystal-clear drop with a soda effect inside, and a hand-blown crystal-clear cap with a silver nano coating finish. This truly is a work of art that stops you in your tracks.
Downtown Design and Dubai Design Week 2017 lit up the design scene of the region and we look forward to more amazing products and designs at what is expected to be a stellar year in 2018.
Thanks for reading!