This month our Director of Studies, Anthony Rayworth looks at a range of examples that showcase the trend for cross disciplinary design in this month's Theme of the Month.
Creativity transcends disciplines, often with unexpectedly successful results and there is a distinct zeitgeist at the moment which is that boundaries and definitions of what it means to be a designer are blurring. Designers are expanding their creative horizons and working across disciplines producing astonishingly successful results. Here is a selection of some favourites.
Marc Newson
Marc Newson is an extreme personification of a cross disciplinary designer whose projects range from space flight to fountain pens. His most recent collaboration is with luxury, German brand Montblanc who are synonymous with exquisite writing culture for over 100 years. Working alongside Montblanc, the design embodies the brands contemporary spirit, infusing Newson's signature style with their original craftsmanship. The 'Montblanc is both elegant and stylish in design. Organically formed, with fluid lines, it showcases the perfect balance between form and function.
Commenting on his design, Marc Newson states, "like Montblanc, I seek to strike a balance in the design between the simplicity of the functional qualities of this product and the creation of a sensory experience in it's use… 'Montblanc M' offers a seamless writing experience that engages the senses."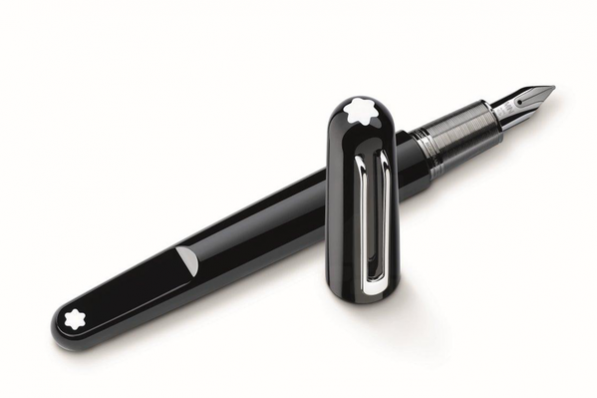 Zaha Hadid & Anouska Hempel
One of the most favoured paths within cross disciplinary design is the crossover between interior design-related products and fashion design, usually is it the fashion designers who are designing for interiors. Although architects such as Zaha Hadid has designed clothing and footwear, and Anouska Hempel began as a couturier before establishing her hugely successful interior design company.


Giorgio Armani
Giorgio Armani is a designer whose strength of vision simply will not allow him to be surrounded with objects that do not meet his exacting standards. This level of refinement extends to his boats, houses, apartments, stores and is particularly evident in his range of furniture and homeware, Armani Casa.

Giorgio Armani, Images (left-right): Bathroom in the Federation Tower, Moscow; Armani Casa Interior Design Team 'Great Tall' Table Armani Casa 'Freud' Storage cabinet Armani Casa Accessed: 14/08/15 https://thenorway.wordpress.com
Valentino
Another great Italian fashion designer whose sphere of influence goes beyond the brand he has created is Valentino Garavani. Valentino created the eponymous iconic fashion label in 1960 and retired in 2008. Since his retirement he has concentrated on developing his impeccably curated collections of furniture and fine, in some instances priceless, porcelain in his suite of homes around the world. A generous and gracious host, Valentino has produced a book on entertaining, including table settings incorporating objects d'art from his personal collection.

Ralph Lauren
A master of crossing tastes and boundaries while simultaneously setting trends is Ralph Lauren whose empire includes fashion, art, interiors, furniture, lighting, tableware, restaurants and building restoration. An extraordinarily energetic man, his promotional campaigns for new collection are a seamless integration of video, photography, event and publication.

I hope you have enjoyed the cross disciplinary design examples above. Until next time, Anthony.