In this week's podcast, Stephen, Amy and SJ discuss the role of art in interior design. Here, Amy picks the subject up to provide more detail about working with art in interior design and provides some tips for choosing, hanging and lighting artworks in your home or client's property.
Listen Now or Scroll for the Blog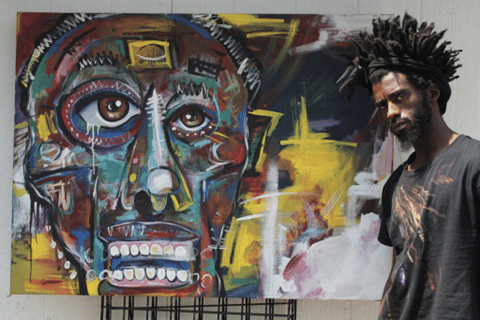 This week on episode 5 of The Awkward Corner, we are discussing art in all its glorious forms. Art is hugely personal, and can take a space from bland to extraordinary quicker than you can say 'oil on canvas'.
Art is a reflection of its creator, as well as its owner. We select art based on our tastes, experiences and desires. We may see something in a piece of art, not apparent to another, making it a highly unique aspect of interior design.
Art may reflect our culture or celebrate our roots. It opens dialogue, and therefore can be a catalyst for change. The recent remake of The Fresh Prince of Bel-Air, has used its platform to open such a dialogue by using artwork by Kansas City artist Warren Harvey. Harvey's artwork is a celebration of his home and by extension of who he is.
"In the 'Bel-Air' show you see art on every wall. It was everywhere," says Warren "Stylez" Harvey, 34, a Kansas City artist. "When you care about your home and you want to create this energy or feeling, art is what you use as a visual reminder of who you are." – Warren Harvey, www.kansascity.com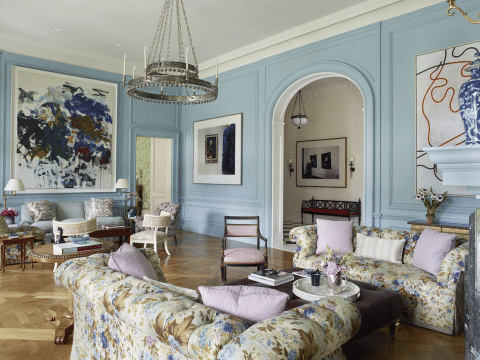 Art has always encouraged dialogue, it evokes thoughts and feelings, even in those who by their own admission, know zero about the subject. There are other benefits too, one study has shown that looking at art is as good for your mental health as going for walk and experiencing the natural world. In fact, GPs in Cornwall have starting prescription visits to art galleries for those suffering from mental illnesses. So next time you want to create a space to promote wellbeing, how about putting the pot plant down and heading to your local art dealer?
Further benefits of using art include:
Providing a colour palette
Making a room feel finished
Adding texture
Creating a focal point
Choosing the Right Art for Your Space
So, if art is a visual reminder of who we are, how do we pick the right pieces? We talk in length on this week's podcast about exactly that, but here are a few considerations before taking the dive and investing:
What is the intent? This is a word you will hear us use a lot, but it is key to all decisions you make as a designer, whether those decisions be personal, or on behalf of your client.
Scale? Do not be afraid to go big, equally sometimes a beautifully small piece can be as breathtaking as a large imposing painting.
Layer, layer, layer. This is key to good design, and using art as a layer, or indeed layers, in a project will add depth.
What's the budget? Art does not have to be expensive, but if you are spending a hefty amount on a piece, consider it carefully, because it's likely that you, or your client, will be looking at it for a long time.
Once you have chosen the perfect piece, you want to ensure you are lighting it correctly; what do you want to highlight and how?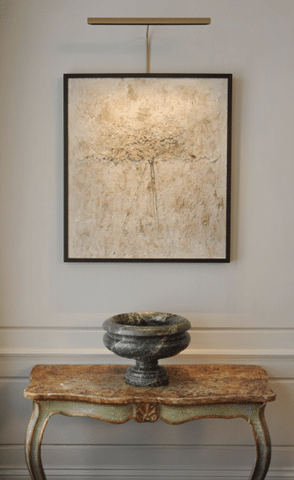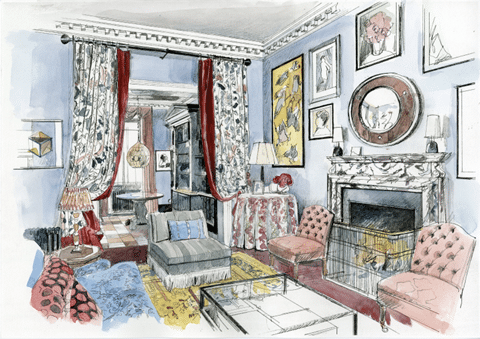 Art is about confidence; having to confidence to choose and use a painting or sculpture. Confidence is not something which can be taught, instead confidence should be nurtured. If you have no idea where to start, look at what others are doing. We all start off knowing nothing, so learning through others is as good a place to start as any.
You can follow Joanna and her team on Instagram, @joannaplatinteriors, to see how intrinsic art is to all their projects. Their ethos is "Traditional English decorating with modern practicalities" and projects range of beautiful Georgian townhouses, to high-end new builds and even the odd property in the Ibizan countryside. Alongside art, Joanna and her team use layers of antique objects, colours, textures, and fabrics to create their signature look.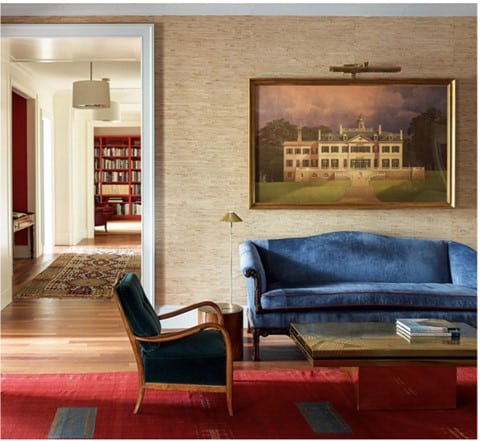 Peter Pennoyer Architects
@peterpennoyerarchitects are a New York based firm, who specialise in beautiful period properties whilst working alongside The Landmark Preservation Commission, the NY equivalent to Historic England. Whether it is a statement piece or a controversial gallery wall, the artwork used by the team is wholly appropriate for the space, with there being clear threads linking the pieces to the aesthetics of the scheme.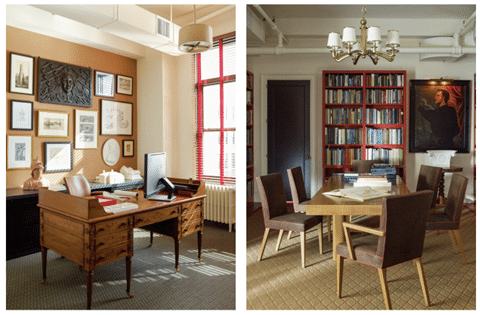 What's Your Dream Piece of Art?
Budget not being an issue, we have all been thinking about pieces we'd love to own, in a miracles-do-happen, Beyonce-level-rich sort of way. Here are our choices, and we'd love you to get in touch and tell us what you'd love to hang on your walls.
Amy choice is Artemisia Gentileschi's Judith Slaying Holofernes (1593), because "she is such an inspiring artist, practicing at a time when all the 'great masters' were men. Her work has drama and intrigued, and this piece in particular really reflects her power as a woman."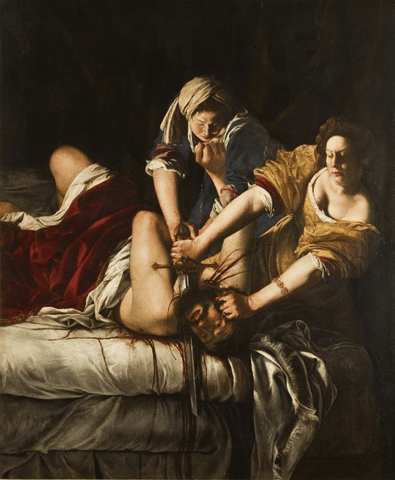 SJ has chosen Rene Magritte's Les valeurs personnelles (1952) describing Magritte as "a leading figure in the surrealist movement who painted everyday objects in bizarre settings. His surrealist works feature apples, bowler hats and bizarre juxtapositions. It is philosophical, playful and provocative, and has influenced pop art and conceptual art".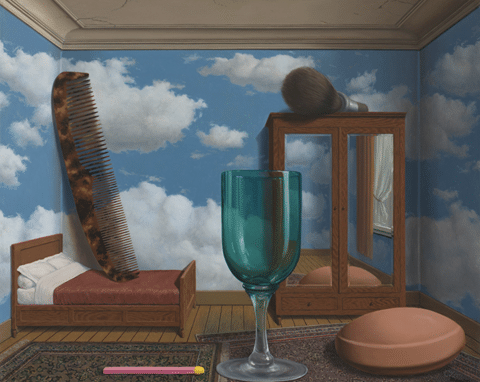 Finally, Stephen's choice is Kazimir Malevich's Suprematist Composition 1916, Stephen "loves the composition of Malevich's work, it challenges you to think about form and space, and how the geometry relates to each other. That's what I see when I look at his work, but it will mean something different to everyone".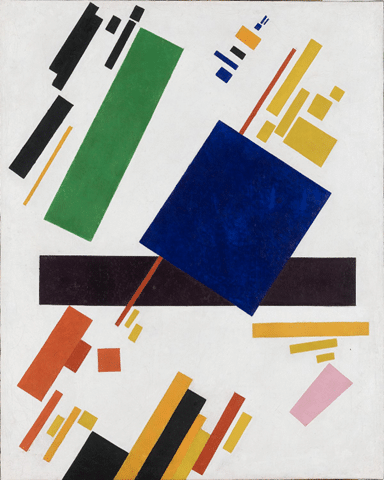 The beauty of art, is that there is something out there are everyone, it is not, as you have been led to believe, exclusive. Regardless of budgets and tastes, if you want to incorporate art into a scheme, we would urge you to do so, it's good for your mental health after all!
Subscribe to Our Podcast on Spotify or You Tube
You can catch up on past episodes of The Awkward Corner on all the main podcast directories or over on our podcast hub.