Decorating for Christmas doesn't have to mean changing your whole interior. In our last Countdown to Christmas blog post series we shared our favourite Christmas inspired interior looks, but this time we want to share out top tips and favourite picks to show you how a few key accessories can add that festive feel to your interior.
A Touch of Christmas:
Dressing up a Dining Table
With just a few key accessories you can transform a dining table into a festive focal point. Working with what you have, choose to add either cool toned accessories in white or silver for a unified look or add gold toned accessories to add warmth to an otherwise neutral colour palette.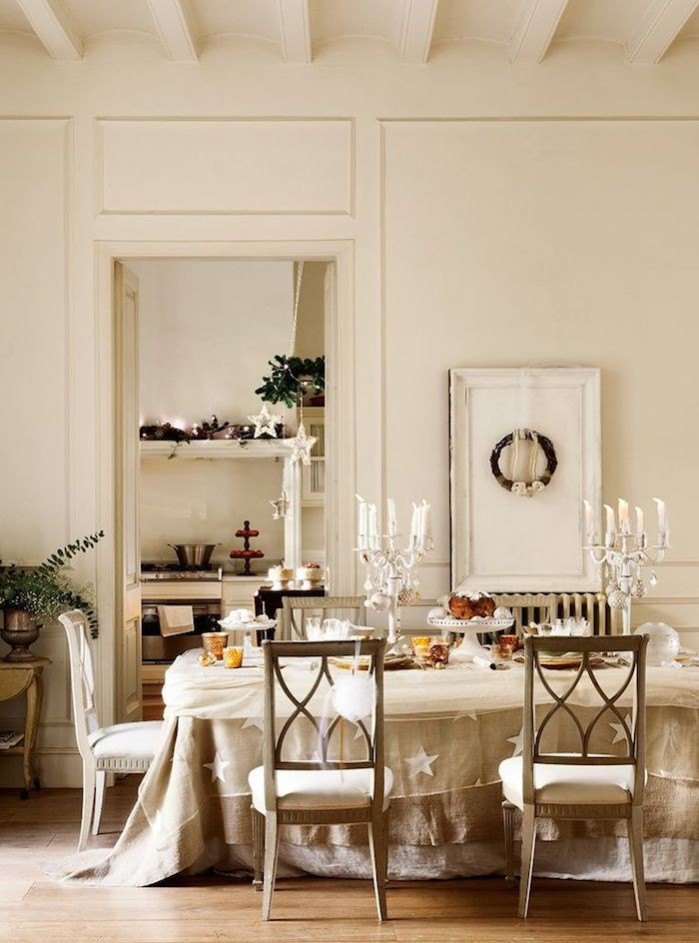 Adding draped decorations on chair backs and grand candelabras, decorative plates, stands and serving platters (spray-painted to suit your colour scheme and decorated in greenery) to your table will add a sense of glamour to your design, whilst adding a patterned table cover instead of a plain one, buying crisp-white seat pads and wrapping round sheer fabrics, a festive centrepiece or candles to add a decadent, Christmas feel to a table setting.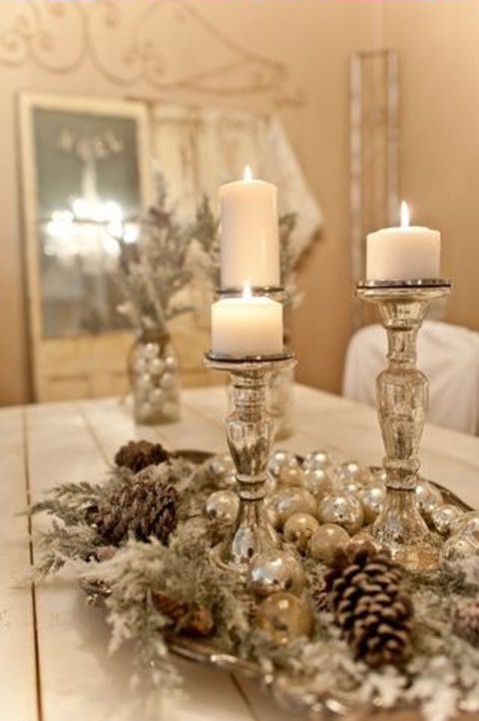 Transform your Accessories
Another great idea we have seen is to transform your existing décor with Christmas touches. With some parcel string or ribbon tie up books or stacked objects to transform them in to present-like prop piles and place throughout your interior on side tables or in entryways to add a festive touch to otherwise plain areas. A great idea is to re-purpose books second-hand books, spray-painting them in gold or white for added effect. Use alongside tasteful Christmas decorations, wild flower displays and scented tealight candles to create small areas of interest to your interior and to add just a touch of Christmas without going overboard.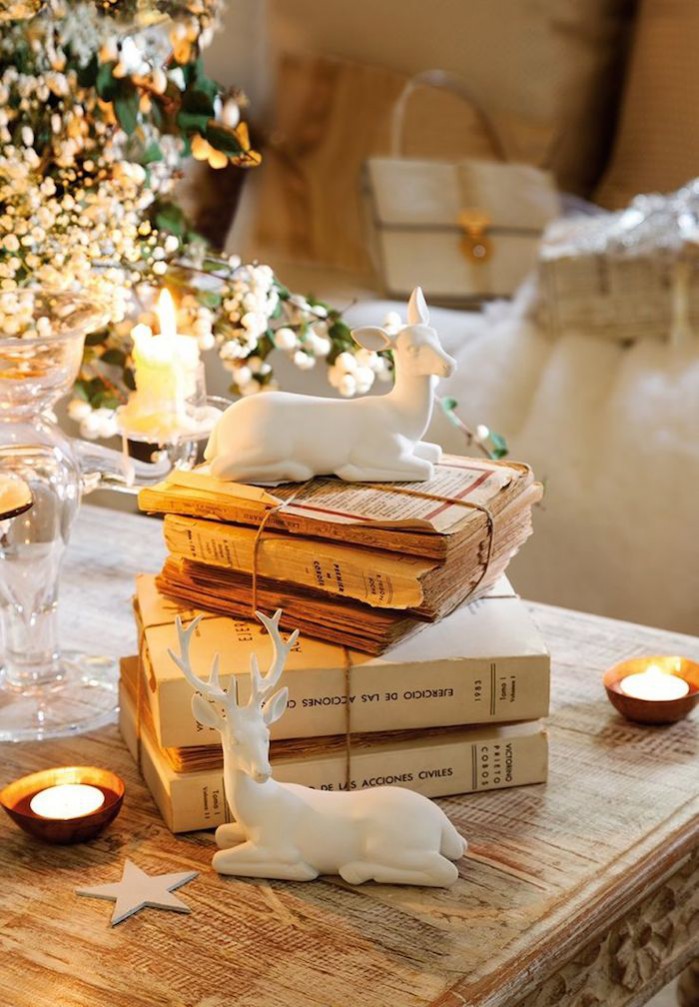 Adding Areas of Interest
Using earthy, natural elements & touches of greenery and adding LED lights or festive candles can also create a warm, cosy feel to a plain space. Adding a touch of Christmas to otherwise undecorated areas adds interest and impact to bare tables, entrances and stairways.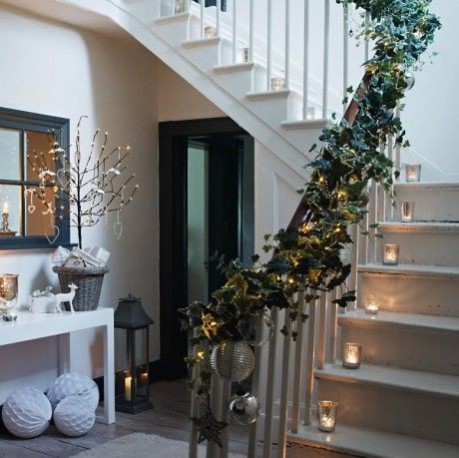 Simple, natural, accessories used in a minimalistic way can really add interest if you want a low key Christmas feel without spending a lot, add baubles, ribbons or twine with natural elements for a statement, festive look or wrap fairy lights around shelving, staircases or decorative mirrors.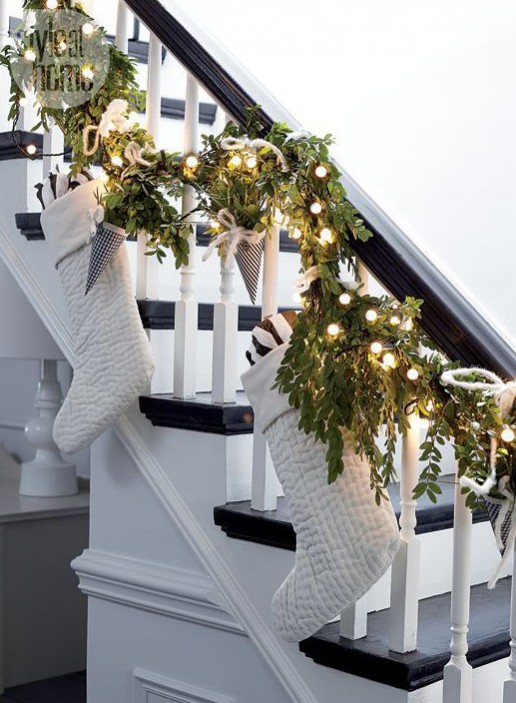 Festive Lighting
Another idea we love is winding fairylights into glass dome or up-cycle jam jars to create a creative display inside without spending a lot. It adds a beautiful, Christmassy touch to stairs, or add to a hanging display or table centrepiece for a festive feel.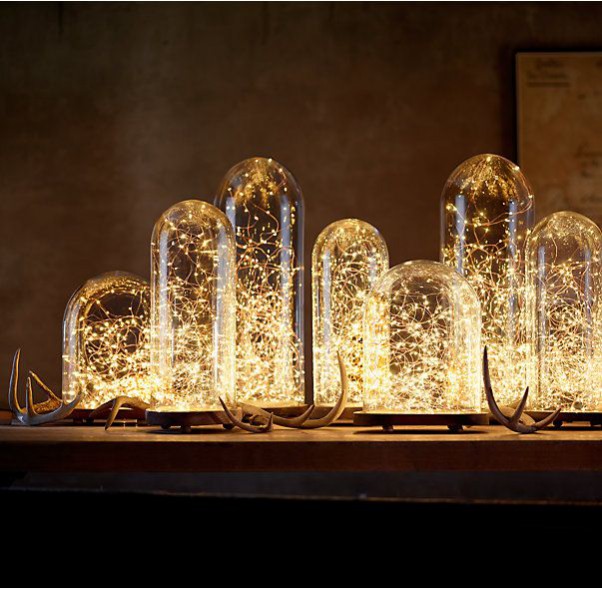 We hope this have given you some festive inspiration to add a touch of Christmas to your interior this year. Join us next time as we continue our Countdown to Christmas!