Many of us have found ourselves working from home over the last few months, and for many there is no definitive end in sight. We've seen working spaces merge with living spaces; dining tables becoming desks and kitchens becoming classrooms.  This crisis might see an end to the traditional ways of working, and even when pandemic passes, there's a general consensus that more people will remain working from home. We're all going to need to embrace the new 'normal' so it's time to get your home office sorted!
Many creatives will already be used to working from home. Whether freelance or employed, careers in design generally require a dedicated space in which to create. But if working from home is new to you, or you're just starting out on the path to becoming a designer, tutor Amy's 5 essential tips for working from home for creatives may help.
Design your Space as if you were Designing for a Client
Having a nice place to work, whether in the office or not, has a proven effect on productivity. It is particularly important for those working in a creative sector to have a space to work which they find inspiring. A tidy, light and airy space is just one aspect of this. How about adding a notice board above your desk on which you can pin inspiring images? If you do not have access to natural light a desk lamp is important, and even better if you can get a lamp which mimics sunlight.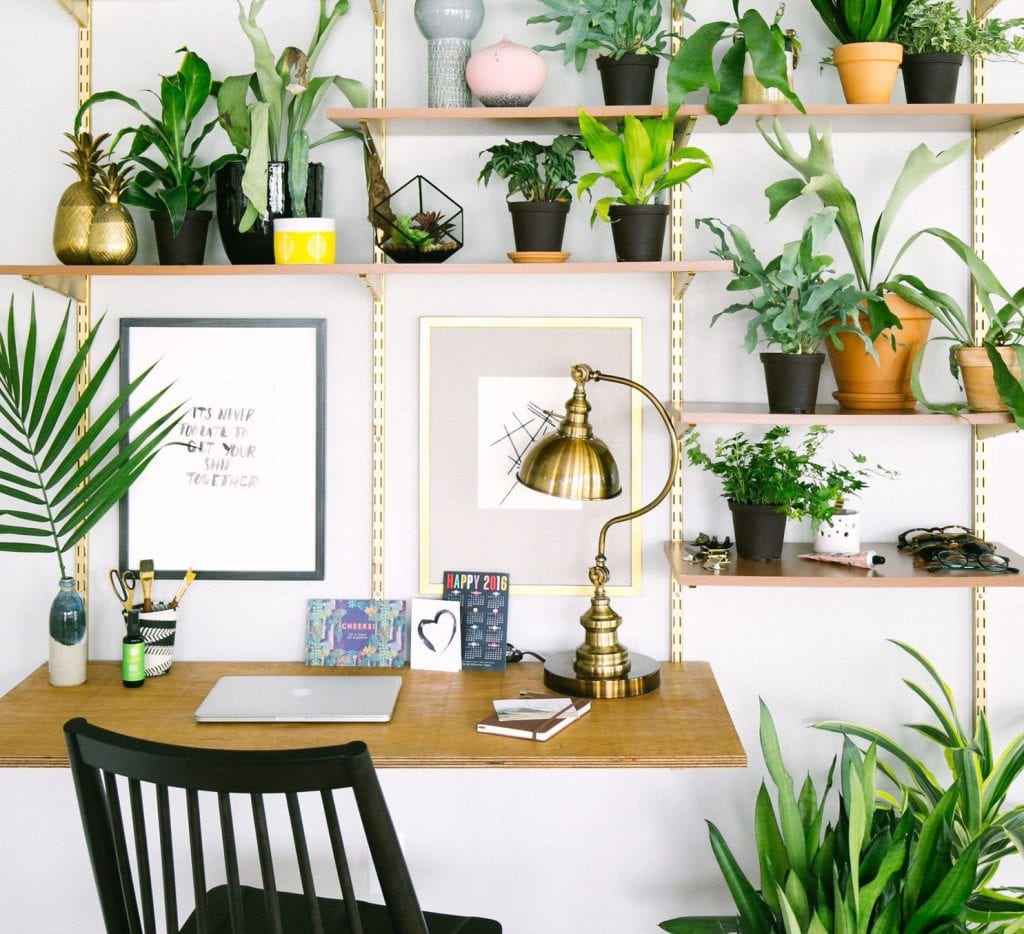 Give yourself a brief and consider your own personal tastes, motivations and requirements of the space. If your 'office' is doubling as a dining room, think of where your electrical equipment will go if you need to use the table. Create a space you want to work in, otherwise you'll find your motivation disappears and you'll be doing everything you can to escape!
Bringing the outside in (biophilic design) is another buzz topic within interior design, and those studying this type of design praise the impact this can have on both your mood and overall health. The RHS for example states that just by having a plant indoors you can lower blood pressure and see a reduction in headaches and fatigue – we think this is definitely worth a try!
Consider your Surroundings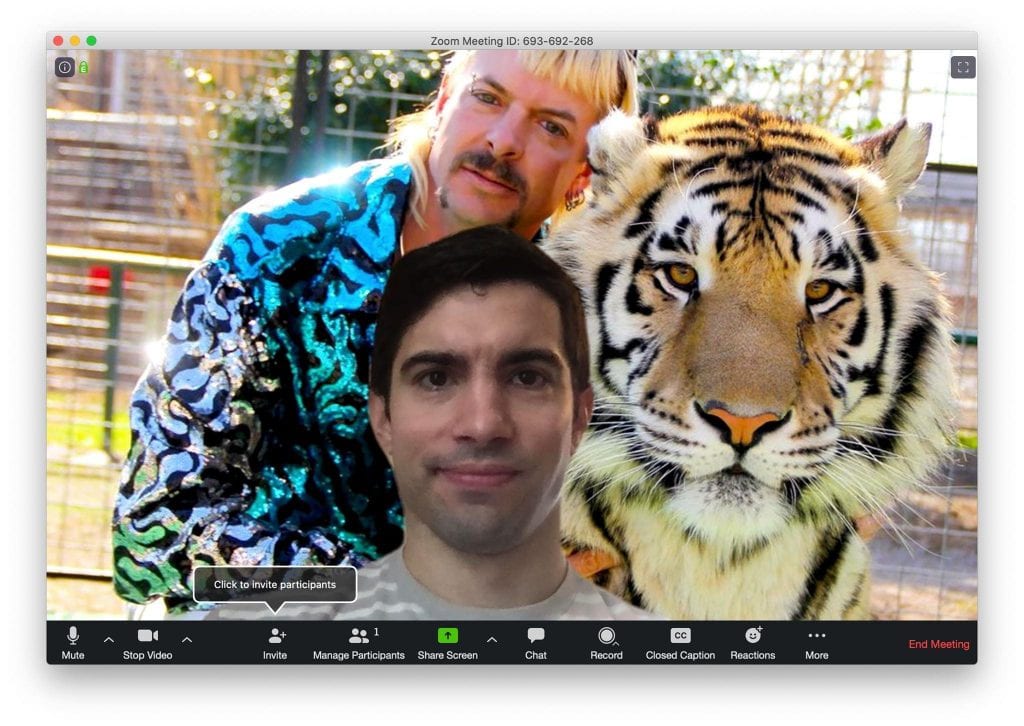 Social media has been awash with images of celebrities and politician's on video calls with an analysis of their background. This may be a bit of fun, however it is important that you are offering a positive impression, particularly if talking to clients. If your dining table is doubling up as a desk during the day, is there somewhere else in the house you are particularly happy with? If so, think about placing a comfortable chair in front of this and showing off your design flare. If this is simply not possible applications such as Zoom have a range of backgrounds and will also allow you to blur whatever is behind you, which is probably more appropriate than The Tiger King background!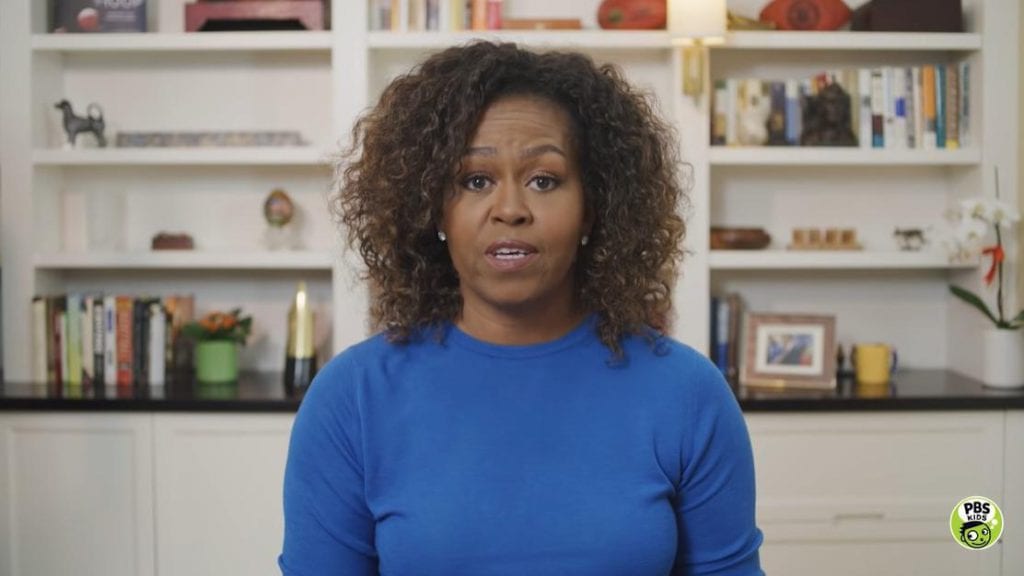 Making sure you have everything you need before you start work is one of the best ways to keep from getting distracted. Your physical environment is important, and we touched on this in point 1. This, however, is more about the equipment that you need to fulfil your role. You'll have to consider a wide range of essentials, from the right chair, to physical drawing tools and the right software. This might amount to a lot, and not all are possible, for example I am sure that many of us are missing A3 printers and scanners at this moment in time.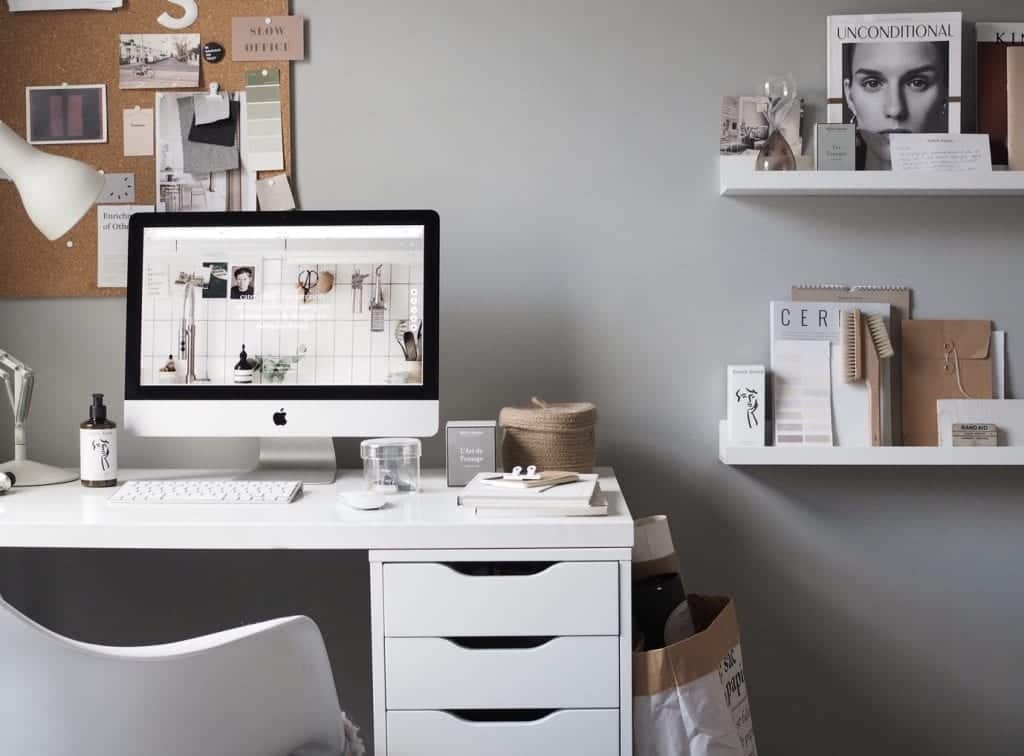 Ensure that your experience is as a close to your 'normal' productive working space as possible. At the NDA, we all work with two screens. Going back to a tiny laptop or single screen can be horrendous for your productivity! Check and see if it's possible to borrow equipment from work or look at purchasing equipment that you know you will still need once lockdown is over.
Most of us have our favourite mug at work and take a packed lunch. You're already saving time on your commute to work so use this time to get ahead of the game. Make a cuppa, grab a bottle of water, box of biscuits, whatever you need so you're not getting up and down every five minutes.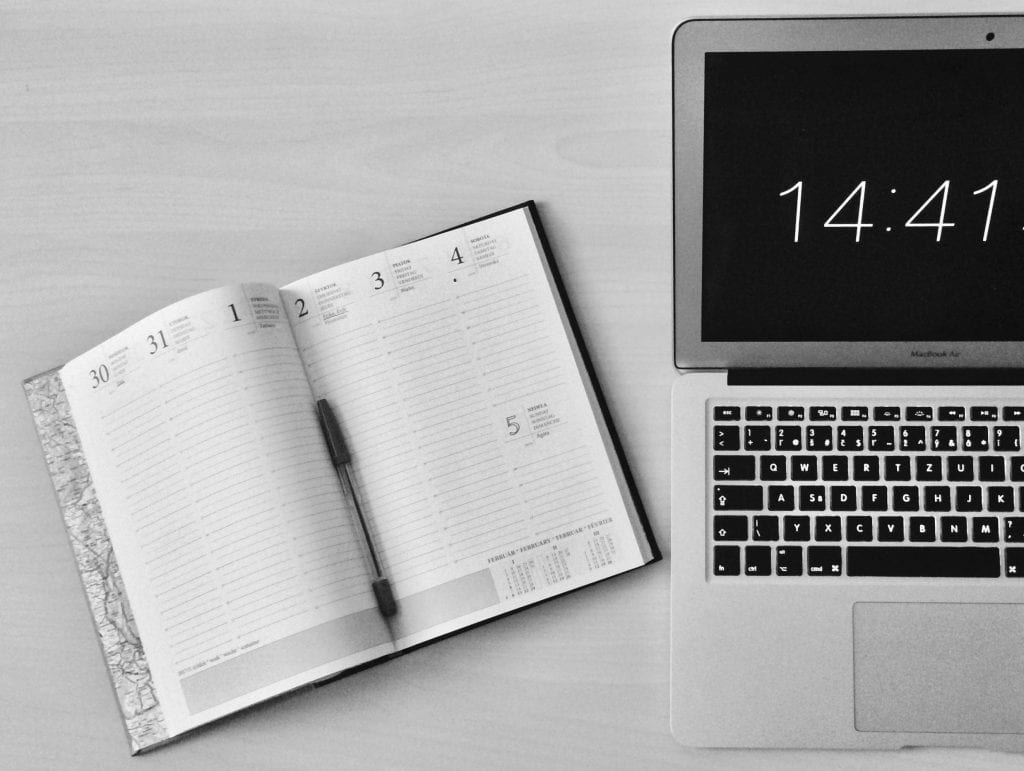 When discussing the essentials with the tutor team here at the NDA, the importance of a clear to-do list was at the forefront. We all note this down in different ways, whether using notes on our devices or pen and paper, but most mentioned the introduction of notice boards or specially designed to-do lists which they would now not be without.
Having a physical reminder of what needs to be done means that some of the more mundane tasks cannot be ignored. It is also really important to include coffee or exercise breaks and lunch on these lists as these are the elements which are most likely to be overlooked when working from home.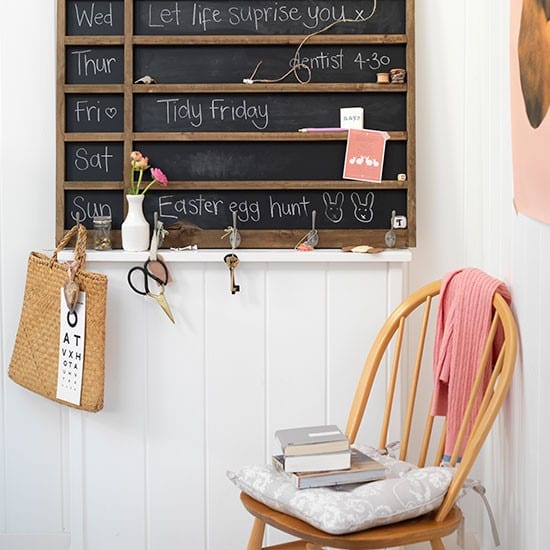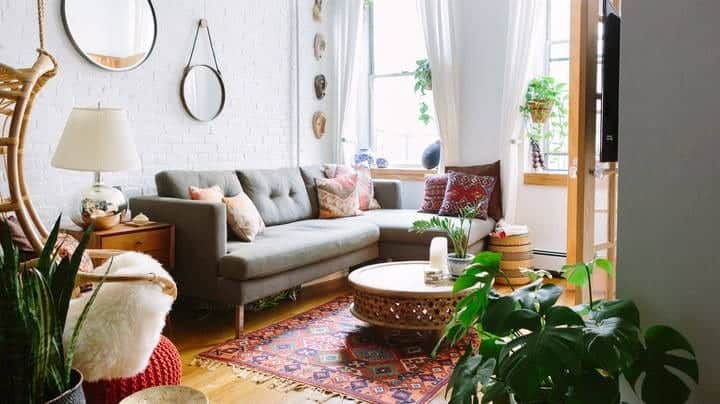 It can be hard, when working and living within the same space, not to let the lines blur between home and work. Having an office, with a door that can be closed at the end of the day and forgotten about until 9am the next morning, is the ideal scenario. However, depending on your living arrangements this is not always possible, maybe your workspace doubles up as a family room in the evening, in which case that separation is harder to find.
Find somewhere you can sort your computer equipment, notebooks etc when not in use. Look at shelving or a bureau for example. You can pick up some great retro find on eBay and Gumtree and look at delivery services from sites such as AnyVan.
If it really isn't possible to pack your work away, look at creating an oasis of calm somewhere you can destress after work. Turn one of the rooms in your home into your retreat, even if it's the box room or your own bedroom; think low lighting, muted colours and comforting textures, giving you somewhere to escape to once your working day is over.
At this time of year, you can de-stress in the garden. Switch your laptop off, grab a drink of your choice and sit in the fresh air to clear your head!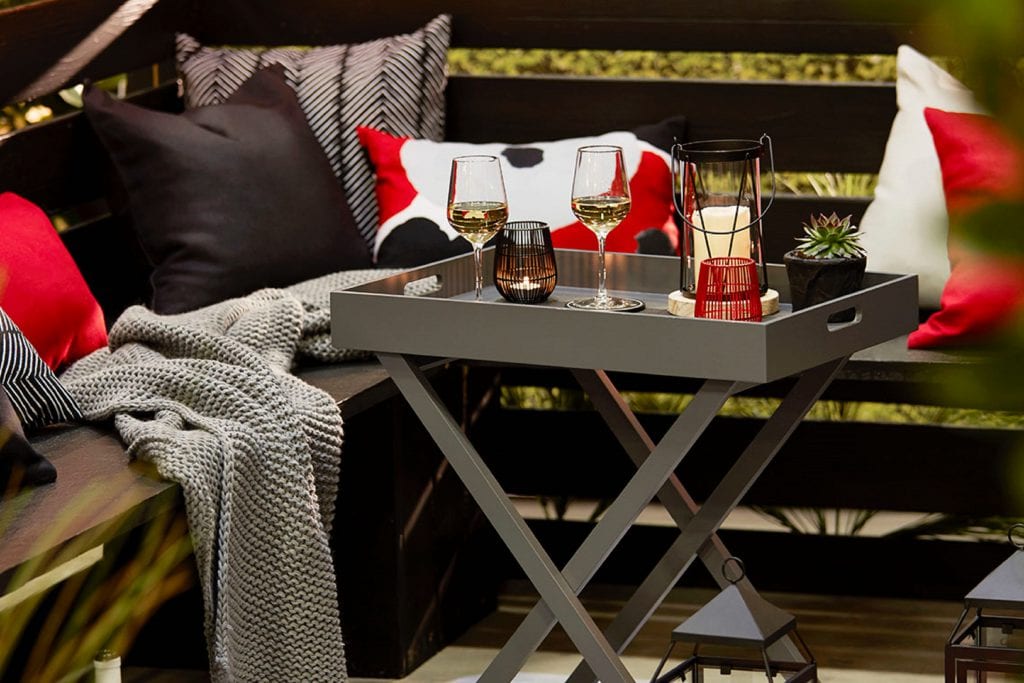 Most of us working in the creative industries love our jobs. It can be easy to blur the lines between home and work when you enjoy what you do. But if you don't learn to separate the two and create some balance, you'll burn out and both your work and family life will suffer. We all hope to get back to normal as soon as possible, however in the meantime we hope that this has given you some ideas to help with working from home.
About the Author: Senior NDA Tutor, Amy Payler-Carpenter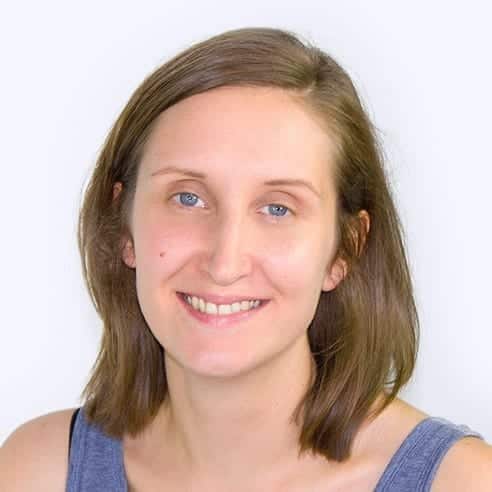 Amy graduated from NTU with a BA (Hons) in Interior Architecture & Design. Before joining the academy she was the sole interior design at a practise which specialised in residential and commercial projects. Amy later gained an MA in Art History which has allowed her to combine her passion for interior design with her love of art and heritage. Amy's areas of expertise include CAD, freehand drawing and presentation.