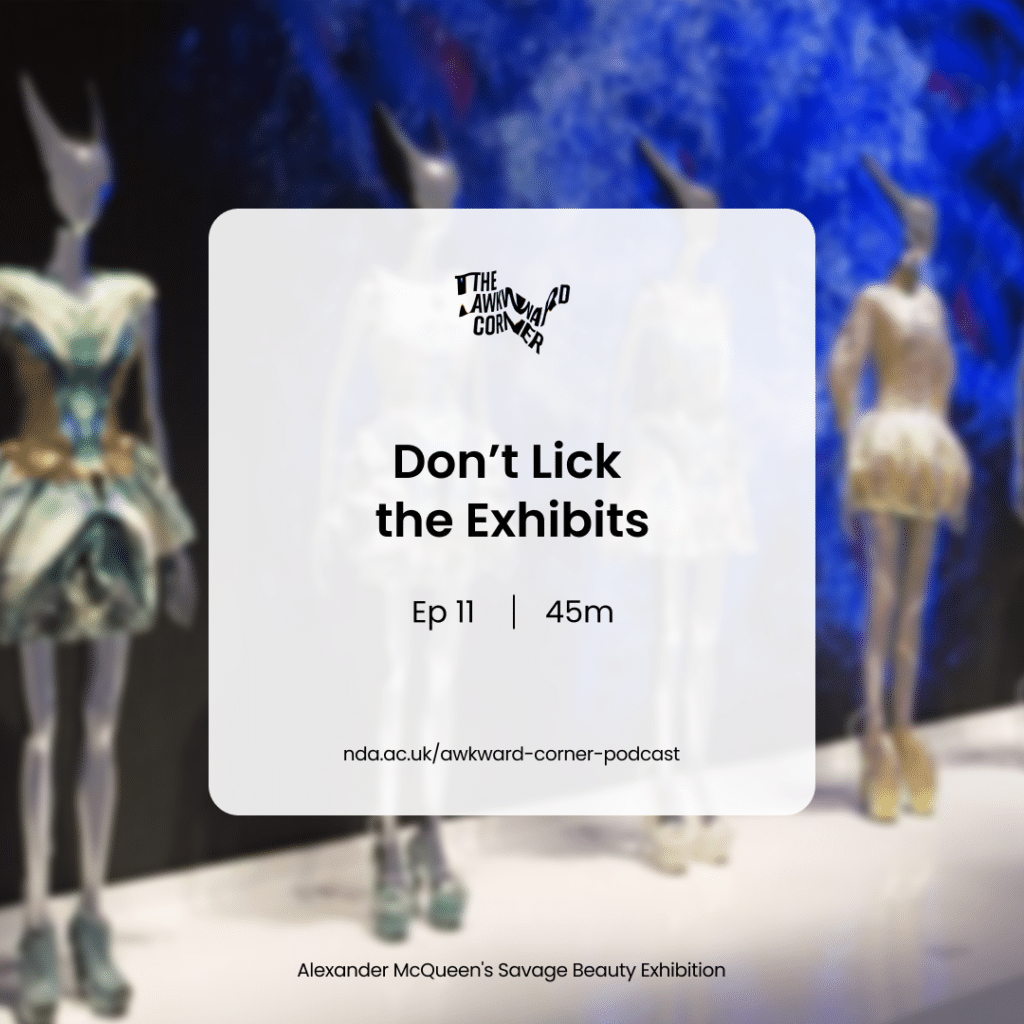 The Awkward Corner | Episode 11 | Don't Lick the Exhibits
Stephen offers to donate his body to art, rather than science, in this week's episode of The Awkward Corner as the tutors look at creating spaces for exhibits. Whether products, artworks or theme parks, the role of the Exhibition Designer relies on creating an experience for the viewer. The space must represent the client and move the visitor.
Although Exhibition Design is offered as an option on the BA (Hons) Interior Design, is a different skillset required to create and curate the perfect platform for exhibits, artworks and products? In this week's Awkward Corner, Stephen, Amy & SJ look at the role and challenges facing exhibitions designers and highlight some of their favourite immersive experiences including Alexander McQueen's Savage Beauty exhibition at the V&A.