Written by NDA tutor Sarah Watts
When choosing window treatments for kitchens, we may be guilty of not giving this too much thought and opting for a simple and practical solutions such as a roller blind or a Venetian blind. But there are so many different types of treatments that will work well and compliment the overall look and feel of these spaces.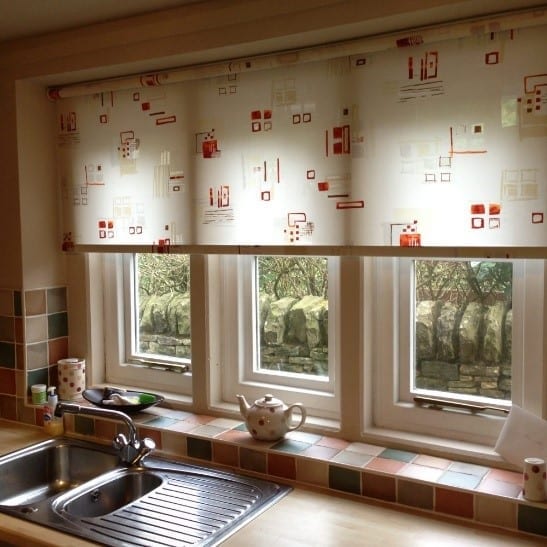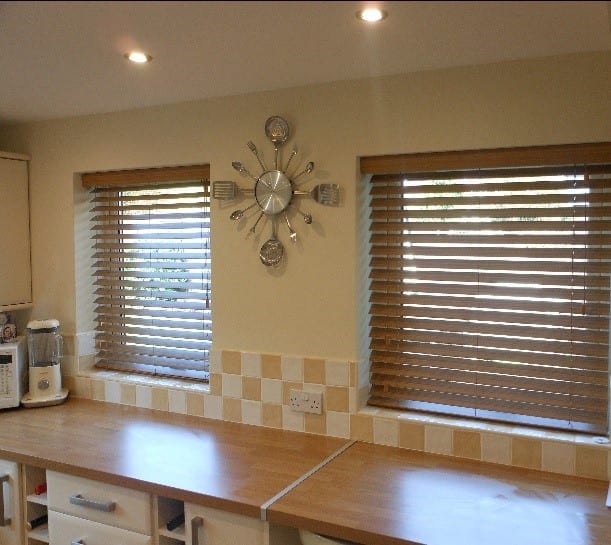 Kitchens are no longer the tiny room at the back of the house used solely for food preparation, cooking and washing up. The kitchen is now the 'heart' of the house, and integrates living and dining rooms resulting in beautiful 'open plan' living spaces perfect for socialising with family and friends.
External walls and windows are now being replaced with large expanses of glazing in the form of bi-fold or sliding doors, which is also giving us a greater connection with our gardens and enhancing our 'outdoor' living experience.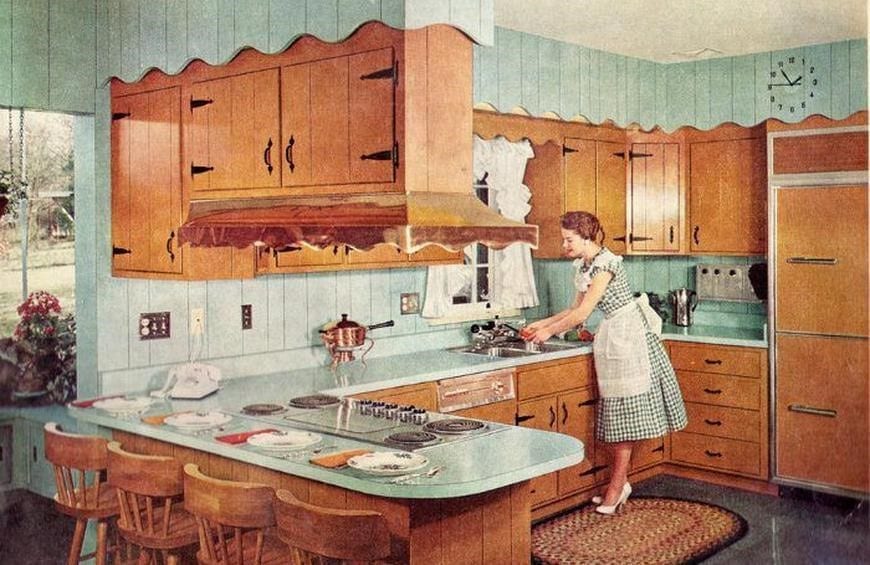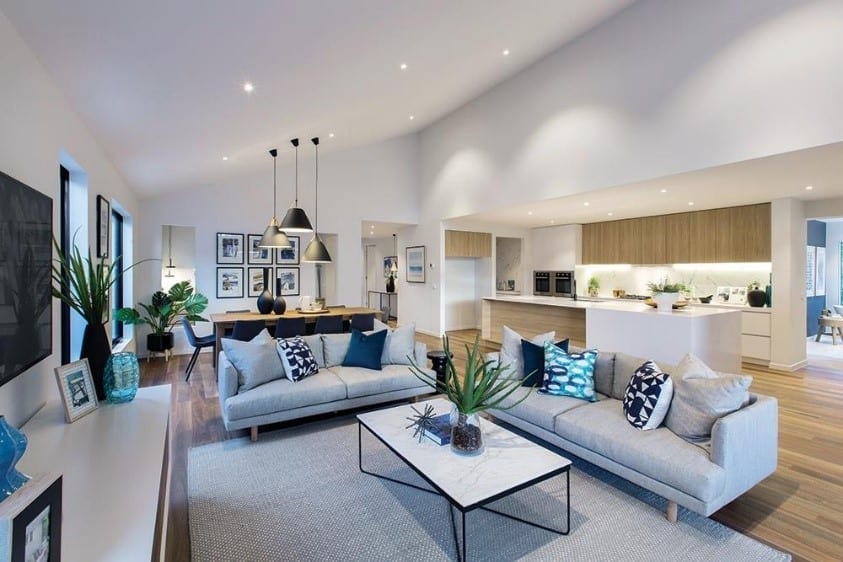 There are however important points to consider with this type of design and layout when choosing window treatments. As temperatures rise, the sun's glare can bring a whole host of problems. From making a room unbearable hot to fading furniture, flooring and fabrics. It is therefore well worth investing in solutions that can help to create a cooler and more comfortable environment.
Blinds
Duette blinds reflect up to 78% of the suns warmth thanks to their 'honeycomb' design which traps air. An innovative coating on the window facing side of the blind also helps to reflect heat. These blinds can be fitted to traditional patio doors, sliding glass or bi-fold doors without the need to drill or screw. They work on a top down bottom up operating system making these blinds effective in concentrating the shade where it's needed as the sun moves around.
'ClickFit' pleated blinds are the perfect solution and still allow the doors to folded back flat. They are available in a number of different colours ranging from natural whites and beiges through to bold contemporary shades. Made to measure, these are easy to fit and clip inside your window frames. The blinds neatly stack away closed depending on the amount of privacy required.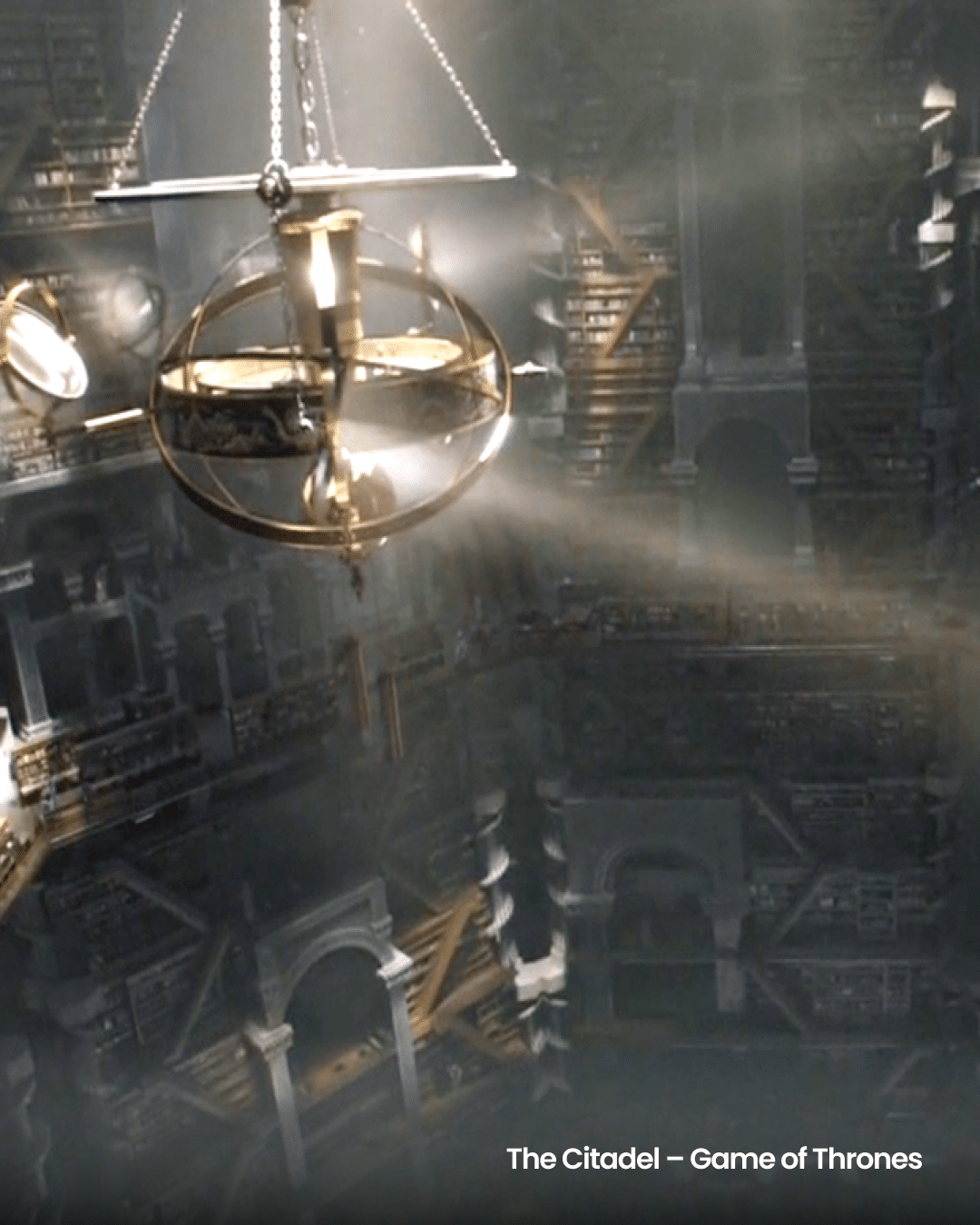 Curtains
If blinds are not to your preference then curtains can still work really well whilst offering more of a luxurious finish and cosy feel to a space. You just need to make sure these do not interfere with how the doors open and close.
These beautiful Crittall doors and windows have been dressed with full length floor to ceiling hand pleated curtains. The track has been recessed into the ceiling offering a seamless and simplistic finish. The curtains easily stack back against the wall allowing natural light to flood and maximising views into the garden. During the dark and colder months these can be closed to create a warm and cosy living and dining space.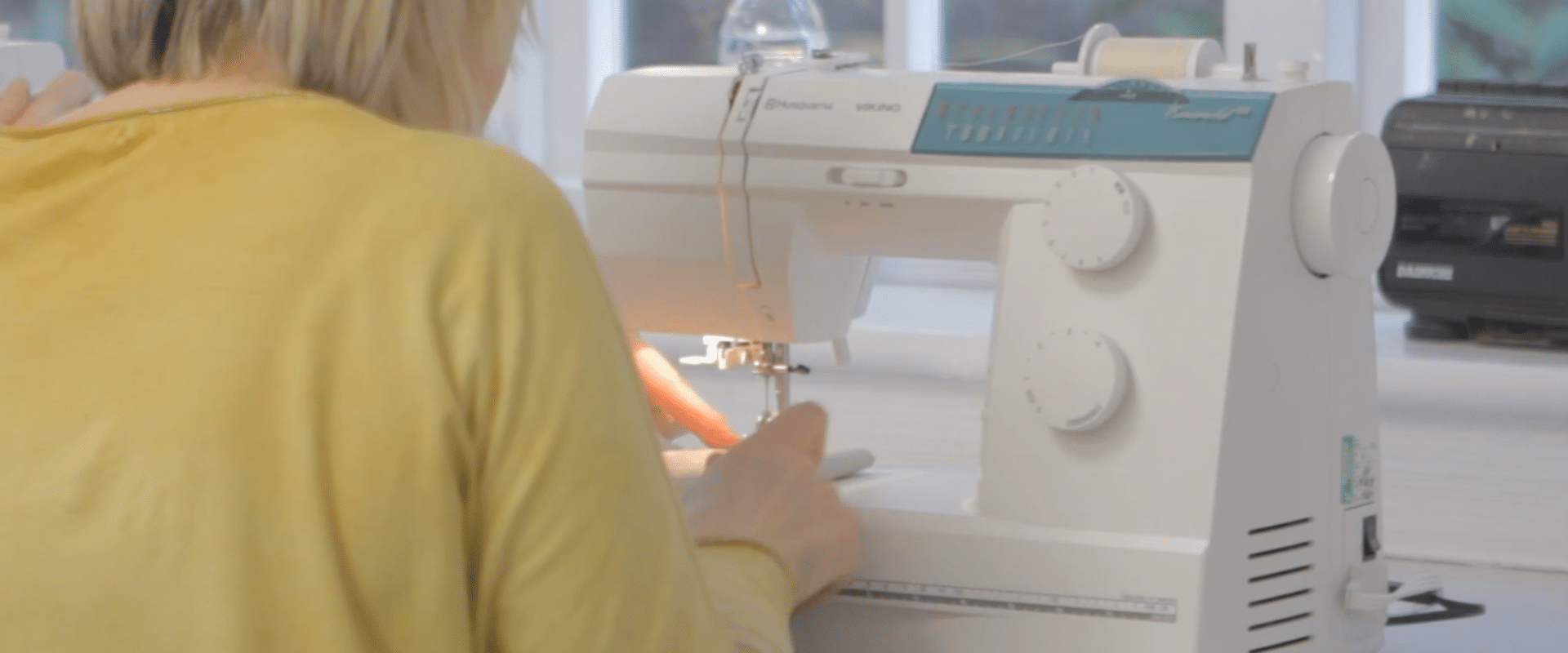 If you have sliding or patio doors chances are you can sometimes feel a little exposed at different times of day. Choose curtains with a translucent fabric such as voile or a light weight linen, as these will provide a sheer layer between you and the outside. Neutral colours such as off whites, creams and pale grey will blend well against the walls. Also consider recessing tracks into the ceiling or concealing these behind coving to give a seamless look.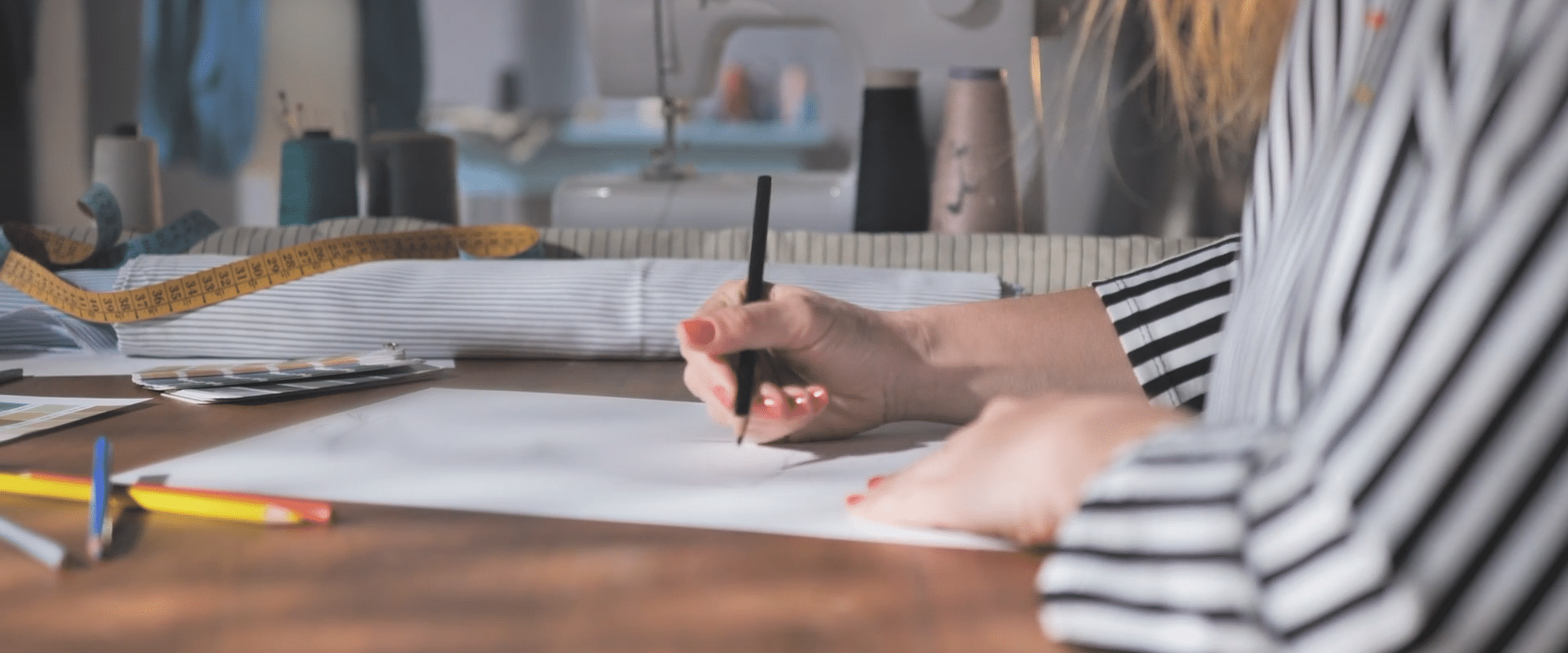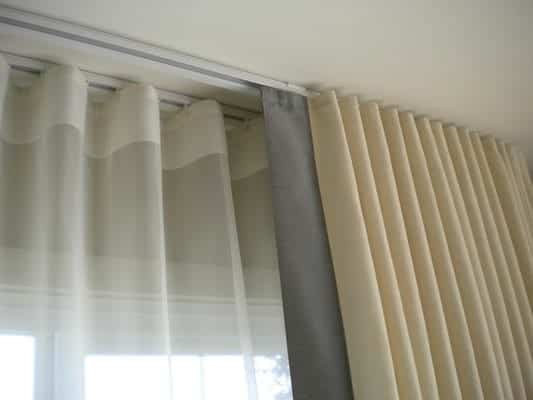 You may prefer a combination of both, offering versatility in the way these are used. This can be easily achieved by using a double curtain pole or ceiling fitted wave track.
Not all kitchens and open plans spaces have these large expanses of glazing but instead might just have windows. These windows are usually located near sinks or have worktops in front of them and therefore you need to think about the practicalities of choosing something that is easy to access, open and close as well as a treatment that does not get in the way or interfere with the functional aspects of a kitchen. Curtains are not always a suitable way of dressing a window especially if these are near a sink as they will more than likely get wet and the fabrics marked and damaged over the time.
Roman Blinds

Roman blinds are perfect for kitchens, these sit neatly against the window and do not require much fabric making these an affordable option. Available in a wide and varied range of fabric colours and designs to suit your style and preference. You do however need to think carefully about the type of fabric you choose to use as the environment is very different to that of a bedroom or living room. You should avoid thick and heavy fabrics such as velvet, chenille and thick weaves as these have a tendency to absorb smells and might also stretch with the changing humidity levels that occur when cooking. Delicate fabrics such as silk will easily mark and fade if exposed to direct sunline. An ideal choice would be cotton or linen, these are natural materials and hard wearing.
This is a great example of how blinds are the perfect solution where 2 windows appear close together on the same wall. The muted pink stripe compliments the sage green country style cabinets perfectly.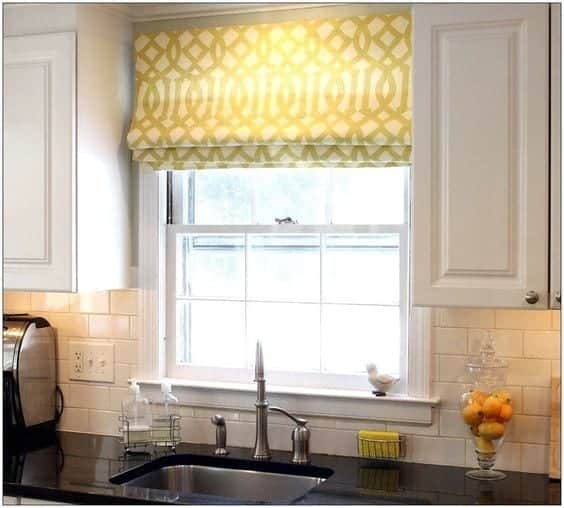 This zingy geometric design instantly draws your attention towards the window located between the wall cabinets. Lime green is a great colour for a kitchen especially when accessories in the same colour are used.
In this kitchen the focal point is very much the copper trough sink and inky blue cabinets. These blinds made from hemp linen have an informal relaxed style about them drawing your attention up towards this beautiful exposed wooden ceiling.
Plantation Shutters

These are usually made to measure making them suitable for any size or style of window. They offer full flexibility in the way they can be used providing full or partial privacy or help with filtering out direct sunlight.
The simplistic style of this 'all white' kitchen cries out for planation shutters. Discreetly fitted, the louvres can easily be tilted, turned or fully closed.
Half shutter are ideal for these full height sash windows. This kitchen is flooded with natural light through the top half of the glazing whilst shuters fitter to the lower half of the windows provide an element of privacy.
Venetian Blinds

If plantation shutters are out of your budget a great alternative is the Venetian blind. Super sleek and always fashionable Luxaflex offer a wide range of colours and finishes. The style of venetians have developed over the years, slats are now much wider and the strings are concealed behind decorative webbing to give a bespoke finish.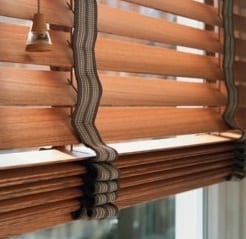 Light grey aluminium blinds fitted to the recess of this window compliment the horizontal aluminium handles on the draws as well as the plinth. If left down these can be easily tilted or alternatively they can be pulled up fully, sit discreetly at the top of the window allowing light to flood in.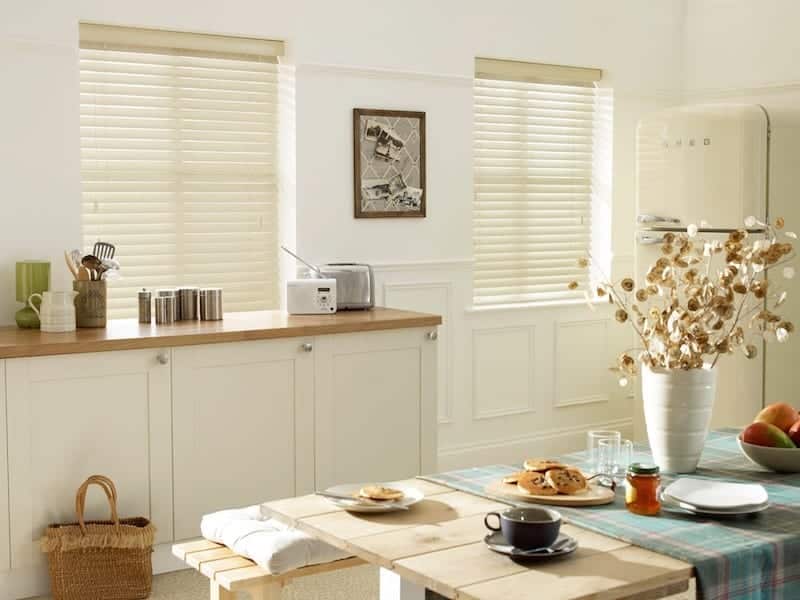 I hope you have found this helpful and made you more aware of the benefits to using these window treatments.
To find out more about our Diploma in Professional Curtain Making and Soft Furnishings, visit our website!